Duolingo Tinycards for iOS take learning beyond languages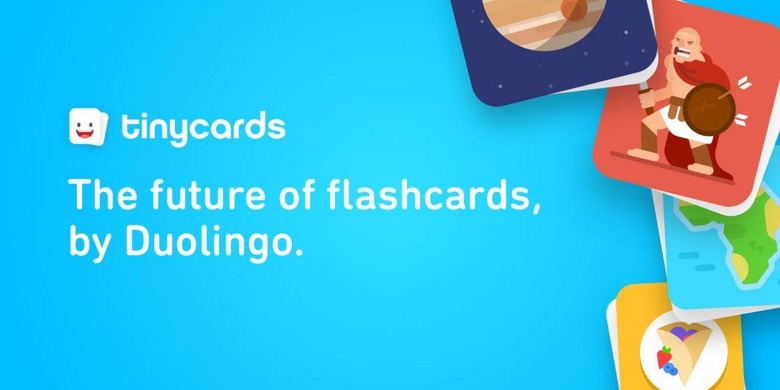 Duolingo is known for its language-learning app, but soon enough it'll be known for its more general educational offerings, too. The company has launched a new iOS app called Tinycards, which will be heading to other platforms in the near future, and it expands beyond languages to help users memorize all sorts of things. The app is currently available for both iPhone and iPad.
Tinycards is bid as a flashcards app, and it brings with it the same kind of arrangement and style you've likely seen in Duolingo. The app includes "memory strength bars," which the user has to keep full by reviewing certain cards periodically to refresh their memory. Mastering some cards will unlock new levels, as well, utilizing the so-called gamification of learning to encourage users.
Introducing Tinycards! Memorize anything while having fun. Free as always. Get it on iOS: https://t.co/cnuVVD9z7o pic.twitter.com/r32HeozXHz

— Duolingo (@duolingo) July 19, 2016
Tinycards isn't merely a flashcards app in that you can make your own cards but you don't have to. Duolingo says there are thousands of topics already available for users to choose from including things like the solar system, countries, language basics, ancient Greek gods, and more. Pictures are illustrated, and progress in tracked in-app.
The app is free to download, but unfortunately is only available on iOS. Duolingo sent out a tweet earlier today that says, "Tinycards is coming to other platforms soon." A lot of people have been asking when the Android version will be released, but no specific launch date or time frame has been provided at this time.