Duolingo Klingon course finally launches for English speakers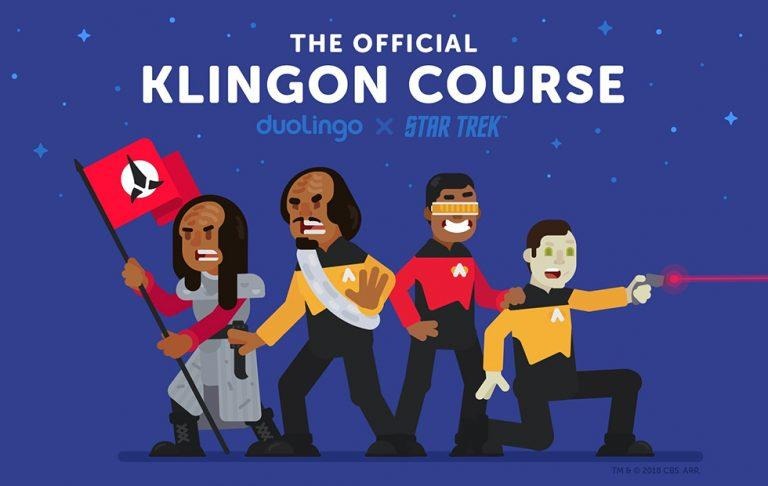 Language-learning company Duolingo has finally launched its Klingon course, the end result of more than two years of work. The company first announced plans to release a Klingon course back in May 2015, but as with other courses, a lot of work goes into developing the material. Though some languages don't require as much time, Klingon has spent a great deal of time in the company's "incubator."
When announcing plans to create the course in 2015, Duolingo put out a call for volunteers who would help develop it. Those volunteers worked with Duolingo's experts to help complete the course, which is now free for anyone to access using a Web browser, though it won't arrive in the Android and iOS app for a while.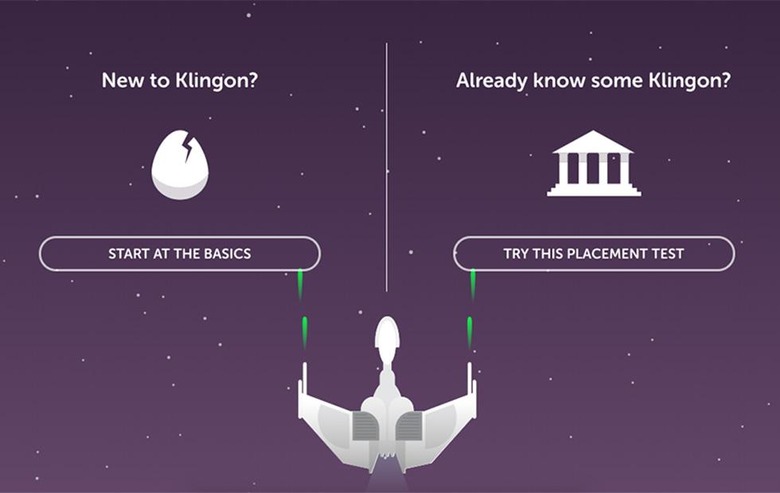 As with other Duolingo courses, users are prompted to choose whether they're a beginner in need of the basics or someone who already has some knowledge of the language. Users who already know a little bit can take a Klingon placement test to determine where they're at in the learning process.
Jumping into the basics, learners are presented with simple phrases like, "yajbe' mara" and "nuqneH?" Definitions for words and phrases are provided, and users type the meaning. According to Duolingo's Klingon for English project page, the course is currently in its beta phase.
This isn't the first constructed language to be offered as a Duolingo course. The company previously launched "High Valyrian" for English speakers; it is from the Game of Thrones world, the ancient language of Essos.