Ducati Multistrada D-Air motorcycle offers a safer ride with airbag jackets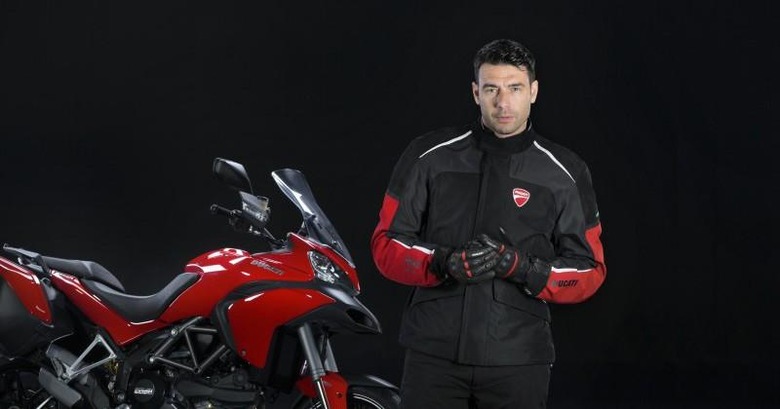 Safety is one of the prime concerns of a motorcycle and unlike cars where airbags play an important saving factor; bikes typically can't offer this feature. This was until motorcycle clothing company Dainese and motorcycle makers Ducati started experimenting with the idea of integrating an airbag for the rider and the pillion, into the biking experience. The result is the Ducati Multistrada D-Air model.
Ducati takes the credit for giving us the first ever production motorcycle that features a wirelessly integrated system that works with airbag riding jackets. Teaming up with their Italian counterpart, the system works by combining an intelligent system of sensors that connect wirelessly to the Ducati Apparel airbag jackets by Dainese.
This new jacket is a significant innovation in terms of road-safety and two-wheel safety. The way the deal works is this: an array of intelligent passive safety system sensors are built into the Multistrada's existing electronics. This helps the sensors to understand the bike's dynamic situation and thus deploys the airbag feature of the jacket only in the case of a legitimate accident.
If we look at it in slow-mo, it takes the Multistrada D-Air system only 45 milliseconds to analyze the data and deploy airbag inside both the rider and passenger jackets. This goes on to reduce injuries on impact and perhaps save several broken bones and maybe a life. For now, this new model will be available in European markets by May 2014, and more information regarding the same will be out in mid-April.
SOURCE: DucatiUK
VIA: Gizmag