Dubai will be home to first 3D printed office building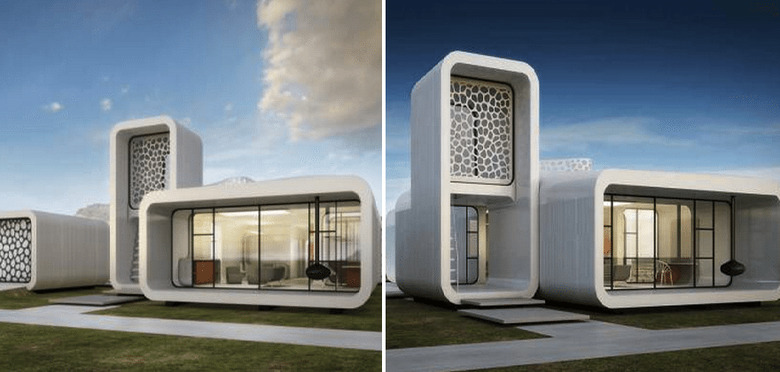 We've seen 3D printed home concepts and low-cost housing printed using giant 3D printers. Functional 3D printed buildings and homes are still a thing of the future, though, a future that is now upon us: Dubai has announced a project that will result in the first ever 3D printed office building — a building that will be functional and will include printed furniture. It will be a 2,000 square foot building, and will be made from a 20ft-tall printer.
The project was announced by the United Arab Emirates National Innovation Committee recently, with the emir of Dubai Shaikh Mohammad Bin Rashid Al Maktoum detailing the effort. The project will involve 3D printing the office building shown above, and this includes both the structure itself and its internal workings.
The UAE National Innovation Committee's Chairman Al Gergawi said, "This building will be a testimony to the efficiency and creativity of 3D printing technology, which we believe will play a major role in reshaping construction and design sectors. We aim to take advantage of this growth by becoming a global hub for innovation and 3D printing. This is the first step of many more to come."
The printer that will make the office will be build on the building's site, and it will be 20ft tall. Various materials will be used to make the office, including Fiber Reinforced Plastic, Glass Fiber Reinforced Gypsum, and Special Reinforced Concrete.
The most important part, though, is that the construction time is estimated to only take a few weeks, and the costs of the labor will be as much as 80-percent lower. The waste produced by the construction will be up to 60-percent reduced, as well.
SORUCE: 3Dprint