Dubai Firefighters Get Jetpacks To Battle Skyscraper Fires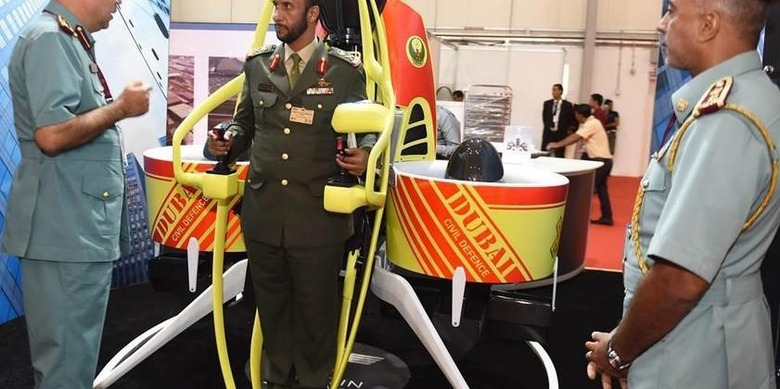 Being a firefighter in Dubai just got a lot more interesting. The city is home to many skyscrapers, and battling fires that result high up in these skyscrapers is not easy when you're on the ground. To remedy that situation, the city will equip its firefighters with jetpacks, enabling them to get to upper levels much more quickly than they would using traditional methods.
The jetpacks will result from a memorandum of understanding recently signed by Dubai's Directorate of Civil Defense and the Martin Aircraft Company. Under this agreement, Martin Aircraft Company will provide the city with up to 20 jetpacks, as well as two training simulators to help firefighters learn how to use the technology.
Under this deal, Martin Aircraft Company will also provide the initial training to get the firefighters started, as well as operation support when needed. The jetpacks themselves aren't stereotypical backpack-like contraptions, but rather large seemingly winged objects in which a person stands on a platform.
The jetpacks can handle weights up to 265lbs, and are able to take off and fly vertically, meaning they'll take a firefighter up to the higher level, but there won't be any zipping around like Iron Man. Operation can be performed using a remote control or a pilot.
SOURCE: Gizmag