Dropbox Paper adds customizable templates to simplify doc creation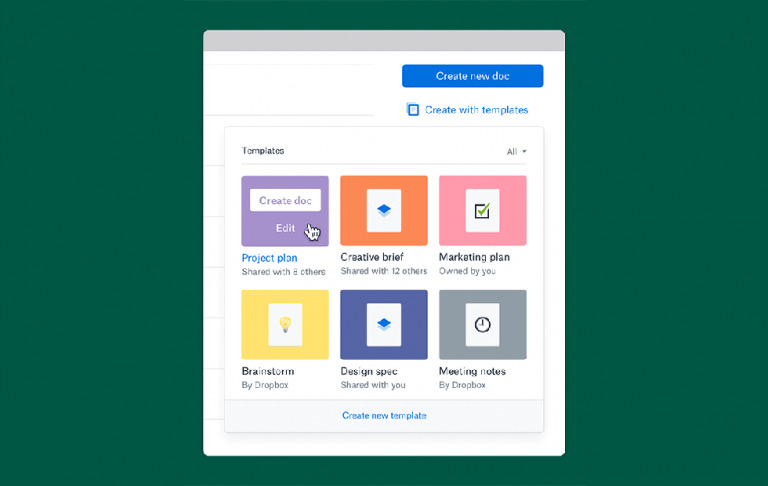 Dropbox has announced new features for Paper, its online collaboration platform. Most notable among the changes is the addition of Templates, a customizable way for users to create the type of document they need for the task at hand. Users are given the ability to "templatize" any existing document; this transforms the file into a template that can be used for future work.
According to Dropbox, most of its users usually create documents that have a typical structure and use it for an ordinary purpose. These hand-made documents are used as informal templates, but there's a big limitation: the user must manually copy and paste the template into new documents when needed.
The new Paper Templates feature enables these users to start with a pre-populated document, eliminating the annoying copy-and-paste routine. This greatly expedites the creation process and enables teams to get straight to work, no loopholes necessary.
Dropbox users have been requesting a feature like this for most of Paper's existence, making the addition a welcome — but unsurprising — update. The templates aside, Dropbox has also recently added the ability to pin documents, as well as a new meeting widget.
Other changes from the recent past include the ability to unsubscribe from comment notifications, aggregate to-do lists, and view files in alphabetical order. All these features are available to Dropbox Paper users now.