Dropbox for iOS update adds automatic pic upload and more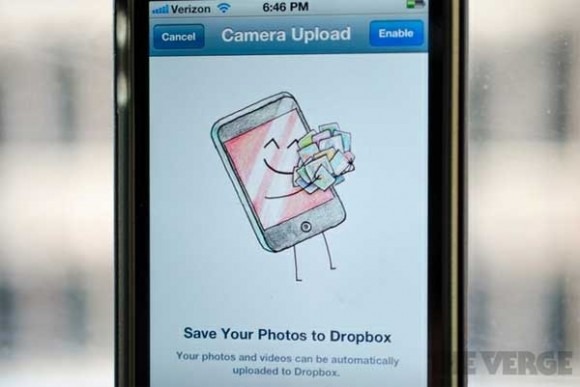 Dropbox updated the iOS version of its application to 1.5 recently and added some new features that users should enjoy. The update brings, most notably, automatic uploads of photographs and videos in the camera roll over Wi-Fi and mobile data connections. That is a feature Android users have had for a while that has likely made a few iPhone users jealous.
The good news is if you set automatic video and photo uploading, Dropbox automatically gives you up to 3 GB of bonus storage capacity. That extra storage capacity is rolled out to your account in 500 MB increments. It's a nice addition since photos, and video can slurp storage space quickly.
To help you look at the video and photos you upload to your Dropbox account, the company has also made some nice changes to gallery view. Those changes make it easy for you to view your video and photos on the go. The update brings with it other enhancements too, such as the ability to move multiple files and delete multiple files at once of any size. You can download the latest version of Dropbox on the iTunes App Store right now.
[via The Verge]