Dropbox Ice Cream Sandwich update adds video streaming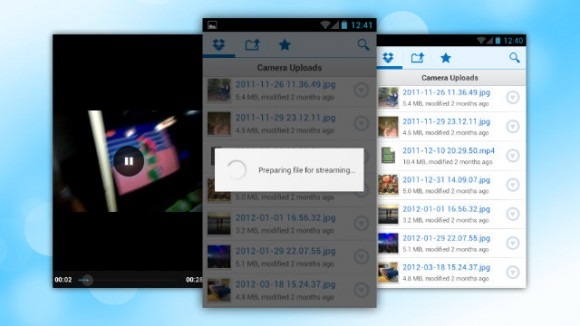 One of the pioneers of cloud-based file storage solutions has just rolled out an update for anyone using an Android device with version 4.0 or higher (also known as Ice Cream Sandwich). The new update to the service's Android app adds the ability to stream videos that are stored in your Dropbox account. A variety of file formats are supported.
It's also very simple. All that you need to do is browse through your virtual file folders, find the video you want, and then tap on it. The streaming client will open seamlessly. Videos can be streamed through WiFi or over mobile data networks. It's a pretty neat feature to say the least. The update is now live in the Google Play Store.
In 2012, the cloud space is much more competitive, but on the flip side it's much more exciting. A lot of people are finally starting to understand the power of the cloud, but as it makes its way into the mainstream market, will consumers stick with the names they know (Google Drive, Amazon Cloud Drive) or will companies like Dropbox be able to get their message across to those users? Only time will tell.
[via Life Hacker]