Dropbox for Gmail add-on makes it easier to send and save files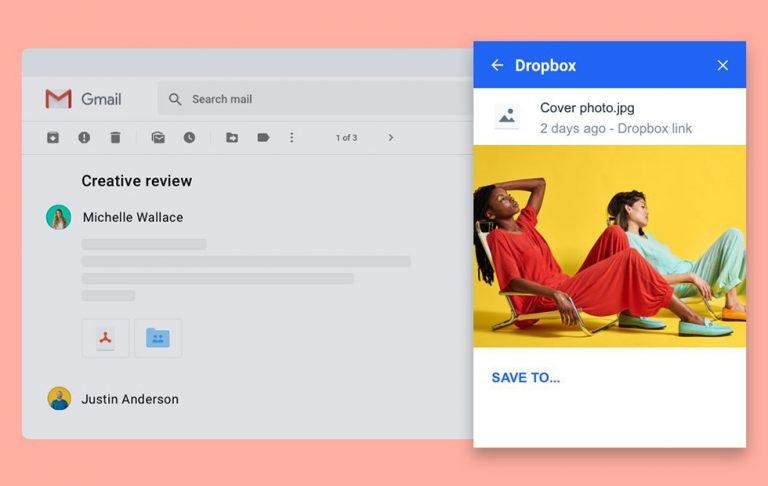 Dropbox has announced a new add-on for Gmail, the first product of a partnership between it and Google. With this add-on, Dropbox users can find any file they need from within their Gmail inbox, doing so from any browser, as well as the Gmail Android app. The company also plans to bring the new support to iOS, though it hasn't provided a launch date for that platform yet.
Once the user installs the Dropbox add-on for Gmail, they can add a file to an email message by directly linking to a folder or file stored in Dropbox. Anyone who receives the email can then access that folder or file without needing to install any special software, according to Dropbox.
Dropbox bills its new add-on as a convenient way to streamline your workspace, making it possible to access the content within Gmail rather than toggling back and forth between the two apps. As well, Gmail users can directly save an emailed file to their Dropbox account using this add-on, making it faster to save the content in a centralized place.
Dropbox has revealed some of its plans for the near future, which include the ability to use Google Docs, Sheets, and Slides directly within the Dropbox service. Content from the Google product can be saved directly to the user's Dropbox account once these new additions are made.
As well, users will soon enjoy native integration with Google Hangouts. Once that feature arrives, they'll be able to choose files stored in Dropbox and then send links to them directly within Hangouts. The company doesn't reveal when it will release these new features, saying only that they're coming soon.
SOURCE: