Dropbox adds public link function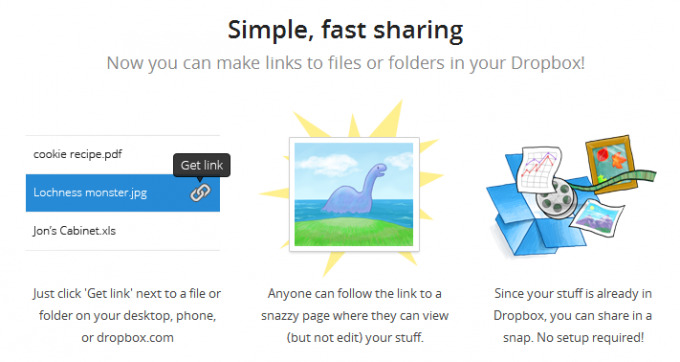 Dropbox has added a nice piece of functionality today: you'll no longer have to tell your friends and family to sign up for a Dropbox account in order to share files. You can now share links publicly, enabling users to access your files without needing an account or downloading the Dropbox software. Dropbox also say that files can be viewed in the browser, so videos could be watched without requiring a download, for example.
Files that you want to share don't need to be in the Public folder, either. In order to generate a link, all you need to do is click the Link button in the browser interface. If you have the very latest Dropbox software installed, then you can right click on your files and use the "Get link" option, which will generate and copy a URL to your clipboard.
Mobile apps also have this new functionality baked in, so you can generate links and copy them like on the desktop, or insert them into emails. The feature has made an appearance on Dropbox before in beta form, but the team has finally refined it, saying that it's now ready for mass consumption. The new functionality should be live now, so go play around and start sharing those links.
[via The Verge]