Dropbox adds mobile document scanning and other productivity tools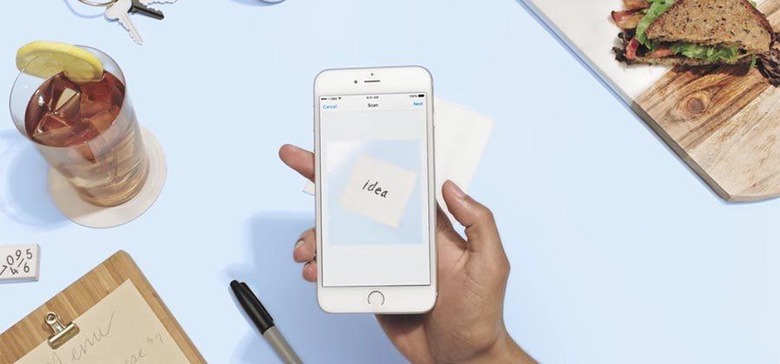 Dropbox has been updated with new productivity tools, including the ability to scan documents with the mobile app and have them saved directly within Dropbox. The company teases that this is just the first step in a larger rollout of improved productivity features, and it's a good way to kick things off. Joining document scanning is improved photo management, the ability to view version histories of items, more robust file sharing, and more.
Mobile document 'scanning' is arguably the best new addition with this update. To do so, just fire up the Dropbox mobile app and take a picture of whatever you want to save — a business receipt, newly arrived documents, whatever crops up. Says Dropbox, those with a business account can take things a step further and search within the items they 'scan,' making it a nice alternative to Evernote.
Other new features include the ability to create a Microsoft Office document by tapping the new plus button. You'll be able to create an Excel, Word, or PowerPoint file and have it saved to Dropbox from your mobile automatically. As well, users on Dropbox Basic can now better manage the photos uploaded from their phone to Dropbox by using their computer.
Finally, the update makes it easier to add folders and files to Dropbox from desktop by right-clicking, it's now possible to add comments to a specific part of a file, to preview version history for files, and to share a single file with a certain group of people, including giving them view-only access to folders.
SOURCE: Dropbox