Drone Successfully Delivers Donor Kidney To Transplant Patient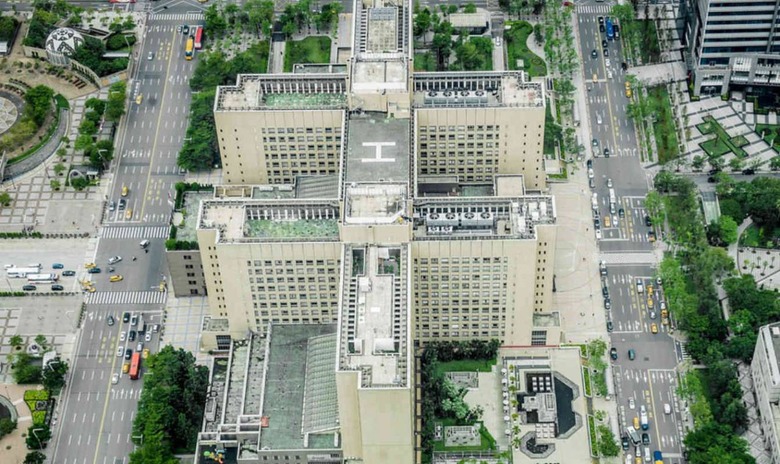 The University of Maryland Medical Center has announced the first-ever successful delivery of a donor organ that was later transplanted into a patient. The unmanned aerial vehicle was used to send a kidney, according to the university, which said the process involved collaboration from a number of experts. The news follows the recent launch of a commercial medical drone transport service in North Carolina.
The flight involved a specially designed drone equipped with an 'apparatus' that both monitored the donor organ and maintained it, as well as a mesh network for control, backup systems in case a rotor or powertrain failed, and operating systems designed for this special type of delivery. Before this trip, the team had previously tested the aerial transport of a real human kidney, though one that wasn't suitable for use as a donor organ.
Unlike ordinary drones, organ delivery vessels must be equipped with the technology necessary to protect the viable, rare, and therefore invaluable donor organ. Here to serve that need was the Human Organ Monitoring and Quality Assurance Apparatus for Long-Distance Travel (HOMAL). Among other things, this technology monitors and maintains appropriate altitude, barometric pressure, temperatures, vibration levels, and location.
The transplant team received real-time information from the drone during the transportation process. Redundancies were built into the overall system to ensure that the organ was protected even if some aspect failed mid-flight; these include backup batteries, backup rotors, and, for a worst case scenario, an emergency parachute.
In a statement, the University of Maryland's E. Albert Reece, MD, PhD, said:
This major advance in human medicine and transplantation exemplifies two key components of our mission: innovation and collaboration. Innovation is at the heart of our focus on accelerating the pace and scope of discovery, where research can rapidly transform medicine. At the same time, collaboration is the key to our success in providing discovery-based medicine—both in conducting research and in delivering the highest quality patient care.