Drone designed at University of Nebraska-Lincoln is meant to start fires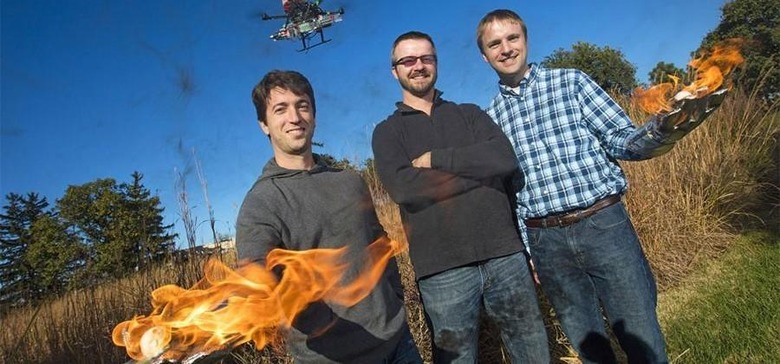 Researchers at the University of Nebraska-Lincoln have created a new drone that is designed specifically to start wild fires. The drone is meant to be used to ignite prescribed burns for conservation purposes and is called the Unmanned Aerial System for Fire Fighting or UAS-FF. The development of the drone is being carried out by UNL experts in drone tech, fire ecology, conservation, and public policy.
The drone is designed to start fires and monitor them in remote areas. Tech inside the drone allows it to be used in harsh environments and with limited supervision. Some experts involved in the creation of the drone think that part of the reason for so many massive wildfires in recent years is a decline in human use of fire for ecosystem management.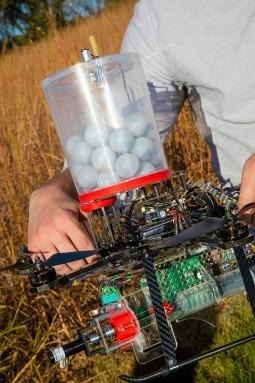 The drone is designed to give a safe way for fire management tasks with less risk to humans. The team hopes to have the drone out for field tests by March. The drone has a hopper filled with balls similar to ping-pong balls that are filled with potassium permanganate powder.
The drone injects a liquid glycol into the sphere with the powder inside and after a few seconds, a flame is produced. The balls are launched into the area where the burn needs to start. The drone would be able to drop the balls in a precise pattern.
SOURCE: UNL