Droid Eris users finally receiving Android 2.1 update? [Video]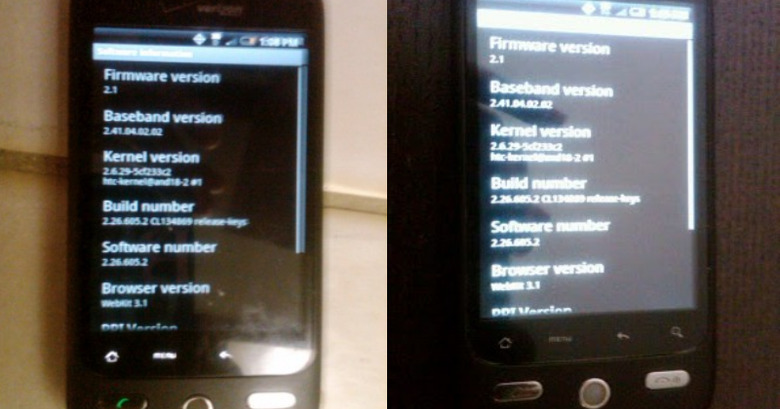 There's a whole lot going on here, and nothing making absolute sense, but evidence of the Droid Eris finally receiving an over-the-air Android 2.1 update has surfaced moments ago, and verified by more than several users.
Supposedly, the update cuts out the well-loved Sense UI, and there are user reports of data loss experience as well as Google account login issues.  Verizon gave the recent acknowledgment  that the Eris would be updated to a newer Android version set for Q1, but this is evidently not the most latest, workable version of the update.
We're hoping the updated Android update for the Droid Eris won't erase your data, let you login successfully back into your Google account, and, perhaps even slip back the Sense UI?
Update: A youtube video sourced from Android Forums has just surfaced, and Sense UI is indeed alive and well on the Eris.
[Droid Life via Android Community]