DreamScreen Brings DIY Backlighting To Any TV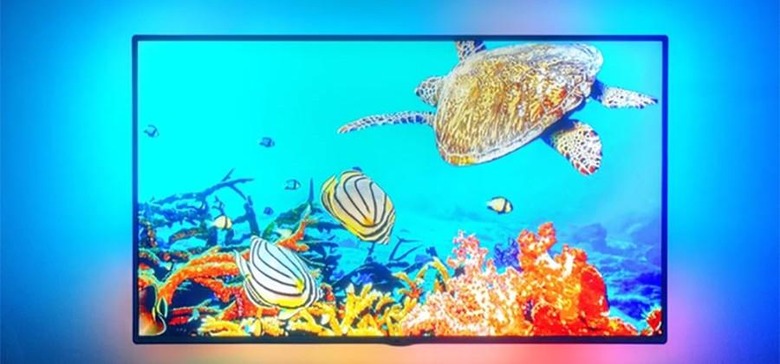 For a bunch of years now, Philips has made some of its TVs with a feature called Ambilight. This feature used colored LEDs on the back of the TV to backlight the wall or surface behind the TV to match the image seen on the screen. That means if your screen was green, the wall behind the TV glowed green as well.
If you like that feature, but don't really want to replace your entire TV, DreamScreen might be just the ticket for you. This is a set of colored LED lights that you can attach to the back of your TV that throws colored light matching the images on screen on your walls.
The light promises to enhance movies, games, and TV shows and to help bias the eye making you less likely to get headaches and eyestrain when watching in a dark room. The DreamScreen system connects to your TV via a HDMI stick that then connects to the lights behind the TV.
Backlighting operates at 60fps to match fast action and has an app to allow you to control the lighting effects from your smartphone. DreamScreen was seeking $25,000 on Kickstarter and has raised over $107,000 so far with 30 days to go. One DreamScreen will cost you $125 with shipping estimated for June 2016.
SOURCE: Kickstarter