Draw Something update adds undo and social network sharing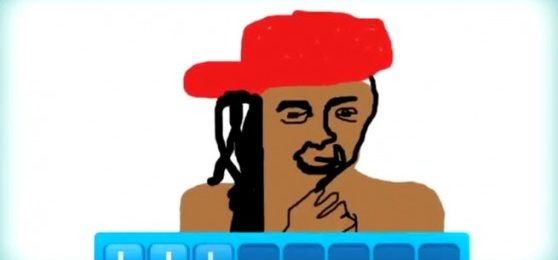 Social network gaming company Zynga purchased Draw Something after it rocketed to success on iOS and Android. Zynga acquired the creator of Draw Something, OMGPOP, for $210 million, and the game has seen an update which adds social networking sharing features, plus a few other things.
The update to the game brings a couple of major new features. First, players can add comments after games are finished, and any images you draw can be saved to your photo library for later perusal. An undo feature has been added, so you can simply tap to undo the last drawing move instead of frantically erasing. Players will also be able to streak wins up to 999 times, up from the previous cap of 99.
The biggest feature is the ability to share your drawings about to social networks such as Twitter and Facebook. Not surprising, considering Zynga revolves around social media. Dan Porter, vice president and general manager of Zynga New York, says that the company is "completely blown away by how the world has responded to Draw Something. Our players continue to make the game their own and we want to help them do just that by giving them what they've asked for — more ways to share and connect with their friends. We're always focused on making Draw Something the most fun and social experience possible for our players."
The update should be available right now, so head on over the App Store or Play Store if you haven't already.
[via The Next Web]