Fans of the Dragon Quest franchise in Japan will probably have mixed feelings about the arrival of the latest title on Nintendo's 3DS handheld. While Dragon Quest X, also known as Dragon Quest X Online or DQXO, is known for being a semi-online game, on the 3DS it will become fully online, because, instead of running off a cartridge or internal memory, the game will be completely streamed to the handheld instead.
Game streaming technology is nothing new, but it has yet to really catch on to mainstream gamers. Among the major gaming companies, it is Sony that is aggressively pushing forward this style of gaming, particularly with the advent of its PlayStation Now. Naturally, rival Nintendo doesn't want to get left behind, but in true Nintendo fashion, it is taking a rather cautious approach instead of blazing a trail of its own.
Dragon Quest X will thus be streamed this way to the 3DS, which will require players to always be connected via WiFi when playing. Of course, the game is an online game so that is a given, but on other platforms, one can play for a certain period without an Internet connection before being required to reconnect. The good news is that 3DS players will be able to meet up with players on other platforms, bridging the worlds together into a seamless whole.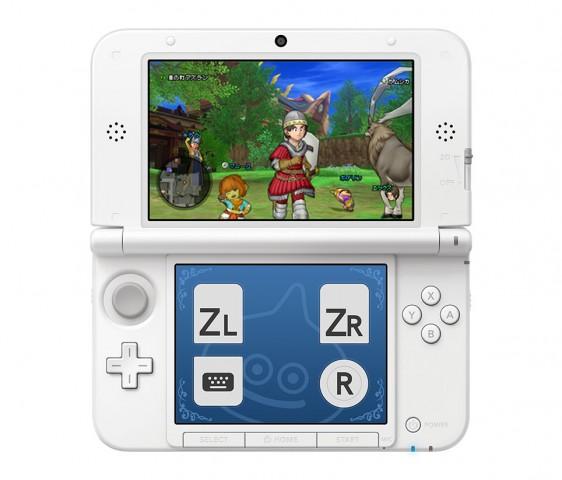 Sounds great in theory, but the actual implementation might have a few chinks in its armor. The game's controls looks like a rather haphazardly done port from the Wii U, displaying Wii U controls on the touchscreen instead of utilizing the handheld's own physical buttons. As all of the game, graphics and all, will be streaming over the Internet, do not expect any form of stereoscopic 3D effects in Dragon Quest X. That said, since it will be streaming and won't be limited by the 3DS hardware, the graphics are said to be loads better than if it were running on the device.
Amusingly, despite the fact that Dragon Quest X won't actually have a cartridge, it will still be sold in a regular Nintendo 3DS game box. One can only imagine the amount of surprises waiting inside. The game will cost ¥3,800, which converts to around $37. But that's only for the initial purchase. Since this is practically an MMO, there will be recurring subscription fees of course. No news yet of its actual availability, but so far it will be limited to Japan only.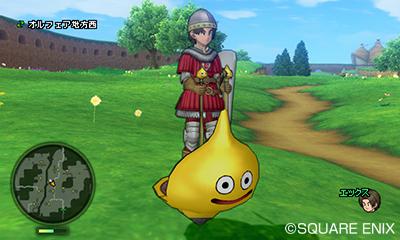 VIA: Engadget, Tiny Cartridge