Dr. Mario World lands on iOS and Android a day early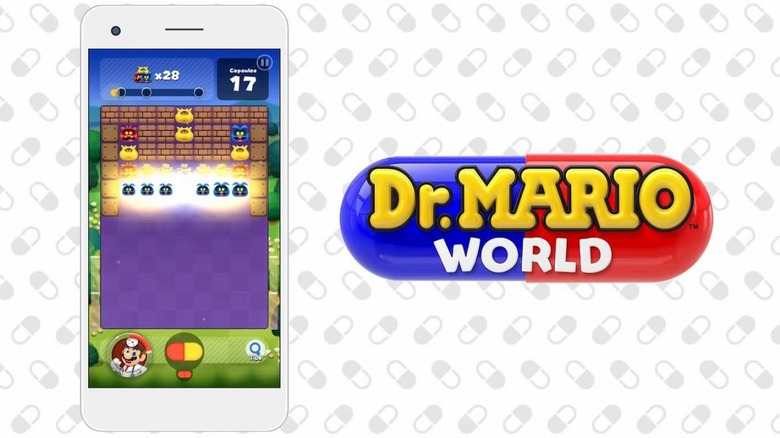 If you've been looking forward to Nintendo's latest mobile offering, then here's some good news: Dr. Mario World is available on both iOS and Android a little bit early. The game was originally scheduled to launch on July 10th, but it's available now on both platforms. It's the latest game on an ever growing list of mobile titles that includes games from such franchises as Super Mario, Fire Emblem, and even Pokemon.
Dr. Mario seems particularly well suited for smartphones, given the success match three games have found on mobile as a platform. The game is free-to-play, but as with most Nintendo mobile games these days, it offers in-app purchases. It would seem that the strategy of offering games that are free-to-start but require a one-time payment to continue (à la Super Mario Run) is something that Nintendo has dropped.
Strangely, Nintendo hasn't said anything about this early launch through official channels, so maybe the decision to flip the switch early is one that wasn't planned. I've played a little bit of the game myself, and it's quite a bit different from the Dr. Mario most of us are familiar with. For starters, the Dr. Mario World offers a series of stages with pre-populated boards that need to be solved using a limited number of capsules, which isn't how classic Dr. Mario plays.
Dr. Mario World also has most of the usual free-to-play trappings. You're limited in how many stages you can play by your available hearts, and you can refill hearts or get 60 minutes of infinite play by paying a certain amount of diamonds, Dr. Mario World's paid currency. You also recruit new characters randomly by spending coins or diamonds, so those of you who have played gacha games will find familiar summoning mechanics here.
So, if you don't mind all of that business, then Dr. Mario World might be worth checking out. The game is available today on both Android [download] and iOS [download], so give it a download and take it for a spin if you feel so inclined.