Doxie portable scanner lets you go paperless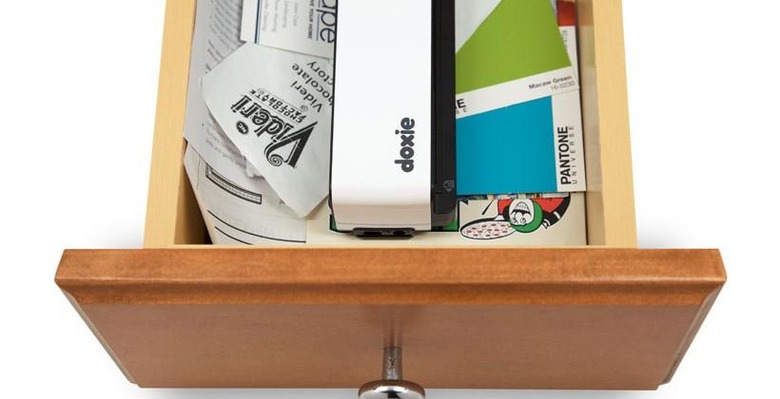 Many people have a drawer in the kitchen where they shove all sorts of receipts and papers that you may not want to throw away, but know deep down you probably won't need again. A pair of new portable scanners have launched that are aimed at helping you to go paperless with receipts and other paper so you can toss them and still keep records. The scanners are the Doxie Go Plus and the Doxie Go Wi-Fi.
Both are small portable scanners that have rechargeable batteries inside so they can be used on the go. The difference between the two is that the Wi-Fi version can scan directly to Mac, PC, iPhone, and iPad devices using an app. The Doxie Go Plus version stores the scans internally with enough storage for about 300 scans.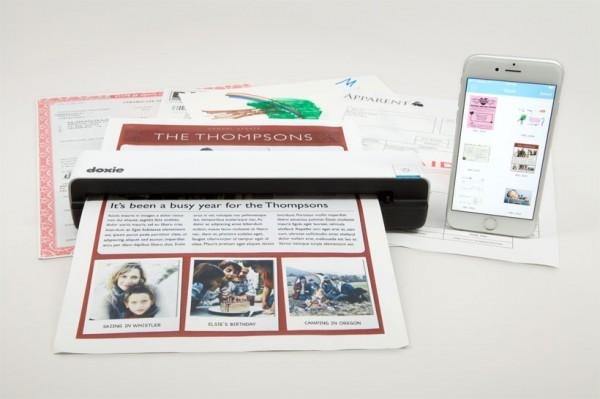 The scanners are large enough to scan full size bills, reports, drawings, and other paperwork. Doxie scanners have two settings adjustable between 300dpi and 600 dpi. The scanners do all the work of smart cropping, de-skew, and automatic contrast so the scans look perfect.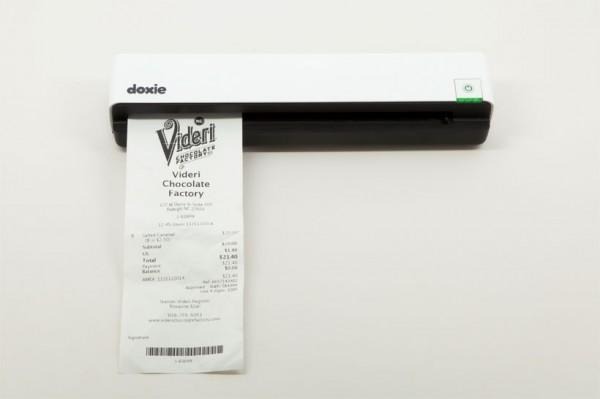 They will scan black and white or color pages. Items scanned with the scanners are turned into searchable PDFs and they can be sent directly to cloud services and other apps. Doxie Go Plus sells for $179 and is shipping now. Doxie Go Wi-Fi is shipping mid-December for $229 with guaranteed Christmas delivery.
SOURCE: Get Doxie