Double Fine Adventure lands $3.33M in Kickstarter funding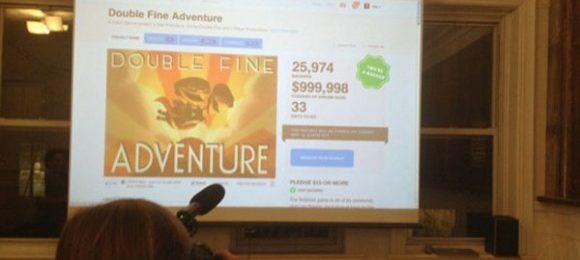 It's been a while since we talked about the insanely successful Double Fine Kickstarter campaign for its latest video game project. The game project was called Double Fine Adventure and was on Kickstarter looking for $400,000 in development funding. The game landed that funding in about eight hours and then proceeded to rack up more than $1 million in pledges within the first 24 hours.
The funding campaign for the game has finally ended, and it has set a record for the most funded project in Kickstarter history. The game racked up $3,335,265 in funding pledges. Once the development of the game is complete, it will launch on Mac, Linux, IOS, and Android along with the PC. The game will be a point-and-click adventure title.
The game will also be offered in multiple languages, including French, Italian, German, Spanish, and English. The game did so well funding itself that some larger companies in the gaming industry also decided to back the project with an additional $110,000 coming in from developer Days of Wonder and Harmonix CEO Alex Rigopulos. Kickstarter may be the future of funding for independent video games.
[via Gamasutra]