Dorm fridge transformed into a giant, functional Game Boy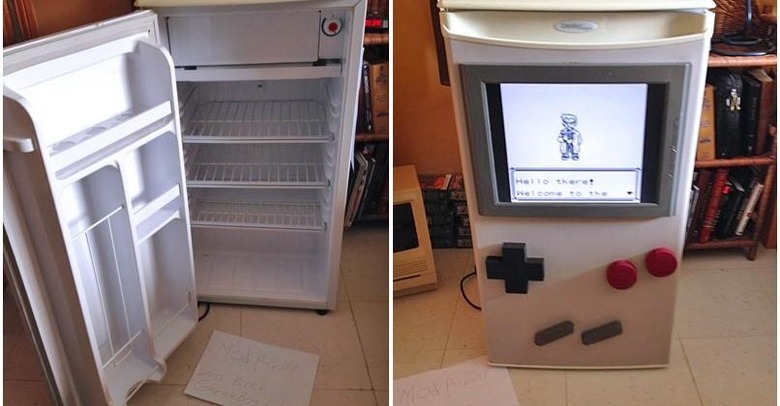 If you still have your old dorm fridge, you could use it in the conventional way — to store beer — or you could get a little creative and follow Daniel d'Entremont's lead. The industrious fellow has transformed his miniature refrigerator into a giant, fully functional Game Boy console — one that continues to work as a refrigerator, too. That means you can finish your game, open the door and grab a can, then close it can get back to gaming.
Of course, unless you're the size of a three year old, you'll have to get on your knees to play this fridge, and that'll get old quickly. The novelty, though. That will last a life time. In this case, the fridge's door was hollowed out to make room for the internals, buttons, and LCD.
A Raspberry Pi 2 powers the Game Boy, the buttons were handmade from wood, and the display was salvaged out of an old cheap monitor. The system, of course, runs a Game Boy emulator, and by the looks of the video above, it all runs smoothly.
With a suitable stand and bench, it'd be the most unique arcade game ever. If you have some basic skills and a small fridge, you can try to put one together yourself this weekend — d'Entremont says he spent nine or so hours building the giant Game Boy.
SOURCE: Gizmodo