DOOM update 3 will bring Deathmatch and Private Matches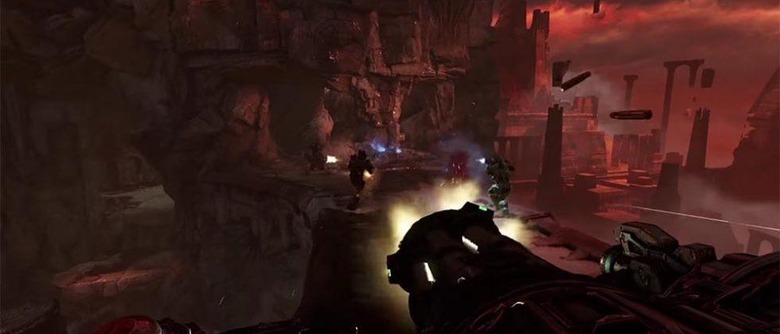 DOOM will be receiving Update 3 this month, and with it will come three things: Deathmatch and Private Matches, as well as a sneak peak of the upcoming Arcade Mode, which is itself a future addition for the campaign mode. Ahead of the update's release, Bethesda will be giving gamers a look at the modes on September 13 at 11AM PT via livestreamed gameplay. The livestream will include gameplay from Arcade Mode, though it won't be arriving with Update 3.
Deathmatch is a free-for-all mode that'll round out the game's slowly-less-lackluster multiplayer. Joining the free for all mode will be Private Matches, which are, as the game suggests, private multiplayer matches between you and your friends. Those who setup Private Matches will be able to choose what game mode is played in them, as well as the maps.
If you're playing in Private Matches you'll also be able to set a time and score limit, turn the demons on or off, and turn power weapons on or off. Finally, there's the Arcade Mode, which will, according to Bethesda, be a "competitive addition" to the campaign mode, but not much information about it is given – except that it'll be available later on this autumn season.
The livestream on September 13 is being hosted by Xbox, and it'll feature Hugo Martin and Marty Stratton from id Software. Can't wait to see the gameplay? Bethesda has also shown off some of the Deathmatch-centric footage in the video above.
SOURCE: Bethesda