DOOM Cinematic Trailer Shows How Near Invincible Doomguy Can Be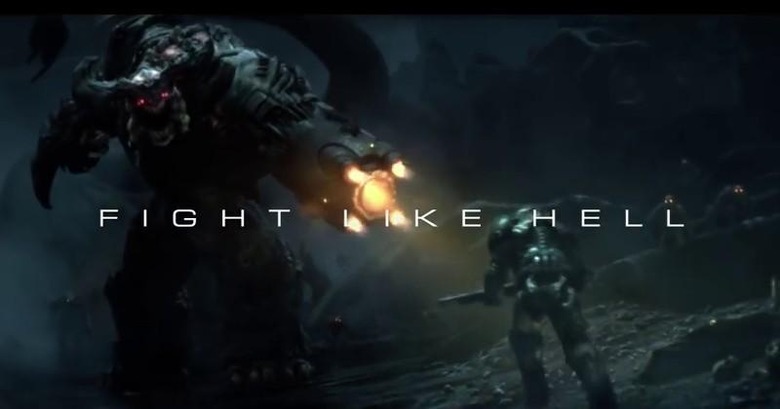 Doomguy. The Marine. Insert your own name here. Whatever you call him, or yourself, the protagonist of the iconic first-person shooter game DOOM has always been one tough as nails fighter. Or at least that what he's/you're supposed to be. As the latest trailer, a proper cinematic trailer, for DOOM tries to prove. No, not the old Doom, not Doom 2, not even Doom 3, but just plain DOOM. Of course, that means lots of demons, guns, gore, and mutilation to fill your adrenaline-rushing, palpitating heart.
Actually the fourth title in the franchise, just plain DOOM is more or less a throwback to the original game. Just with 21st century aesthetics and 21st century penchant for video game violence. That said, fans of DOOM have come to expect not just a simple "remastered" version of the original but a true back to the roots feeling of the game.
According to trailer director Joe Kosinski, the pillars of DOOM's combat have always been " Relentless Combat, Terrifying Demons, and Bad Ass Guns." And you definitely have that in spades here. Of course, he doesn't mention that you can now enjoy all the demon-killing action in full, photorealistic 3D, which should probably give a new dimension to the game that you could only imagine in the original. And, of course, through it all, the Marine survives with just a few scratches to show off.
Given DOOM's particular place in gaming history, it will be interesting to see just how well, or not, the remake will be received. The game launches May 13 for the Xbox One, the PlayStation 4, and, of course, the PC.