Doom and Wolfenstein are coming to Nintendo Switch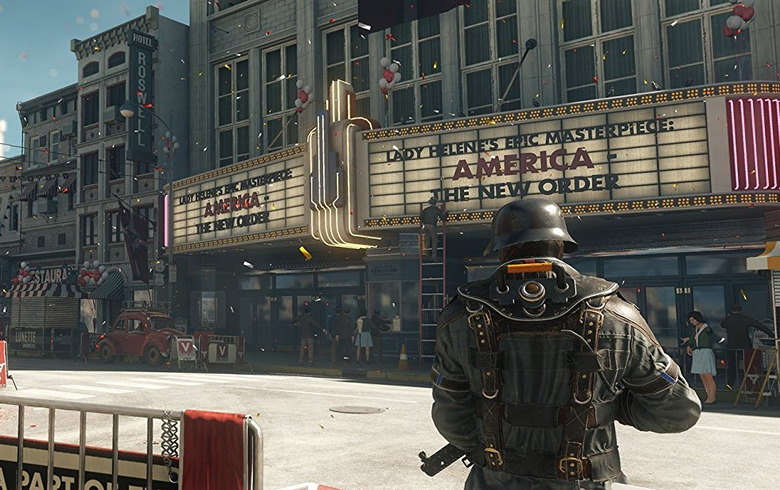 Bethesda surprised everyone when it revealed that Skyrim was destined for the Nintendo Switch all those months ago, but now the company is really throwing its support behind Nintendo's new console. Bethesda and Nintendo have revealed that Doom and Wolfenstein II: The New Colossus will be coming to the Switch, giving owners some more recent Bethesda titles to play.
Doom will be the first to arrive on the scene, releasing for Switch sometime before the end of the year. Wolfenstein II: The New Colossus, which was first revealed back at E3, won't be available on Switch until we're into 2018. No specific release date has been announced for either game yet.
It's worth pointing out that Wolfenstein II won't make it to Switch at the same time it launches on other consoles. On PS4, Xbox One, and PC, Wolfenstein II will be releasing on October 27. Therefore, it could be quite some time between that release and Wolfenstein II's launch on the Switch.
Regardless, it's a major win for the Switch to have Bethesda along for the ride. Ever since the console was first revealed, fans have wondered just how willing third-party developers would be to port existing titles over to the Switch, given that it offers less processing power than the Xbox One, PS4, or PCs. Indeed, Bethesda will likely have to put in some time to make Doom and Wolfenstein compatible with the Switch's hardware, but given the console's popularity, that work could very well be worth it.
Hopefully this encourages other big third-party studios to take a closer look at the Switch and consider porting their games over. The fact that Bethesda is making such a commitment with a new game is great to see, too, and it suggests that we could see more from the company throughout the Switch's lifespan. We'll have more details on these games as Bethesda releases them, so stay tuned.