DOOM 1 and DOOM 2 are now available on Android and iOS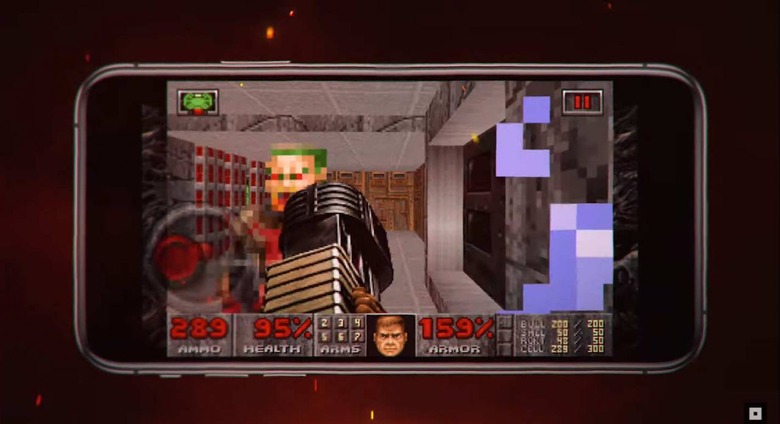 Classic first-person shooter DOOM and its sequel DOOM 2 are now available on Android and iOS. The announcement was made today by Bethesda at QuakeCon 2019, during which time the company also announced that DOOM, DOOM 2 and DOOM 3 are coming to the Nintendo Switch, Xbox One, and PlayStation 4. Though they're not free, the games are cheap at less than ten bucks each.
The original DOOM game was released in 1993 for personal computers, ushering in the era of first-person shooting games. The title was a big hit with players and soon joined by a sequel, DOOM 2, in 1994. Though it took a decade, the franchise was eventually joined by DOOM 3 in 2004, marking the end of the series until Bethesda's 2016 DOOM release.
Though newer games in the franchise are available, the two original games remain a favorite among fans who enjoy their simple nature and nostalgic pixelation. Anyone with a laptop can play the original games for free on various websites and a large number of 'inspired' knock-offs populate various app stores.
DOOM and DOOM 2 are both available on Google Play Store and Apple's App Store for $4.99, bringing both titles to smartphones and tablets. The mobile version of DOOM includes the 'Thy Flesh Consumed' expansion; the mobile DOOM 2 release includes the 20 additional Master Levels, support for four-player multiplayer, and four-player co-op.
In addition to the convenience of mobile devices, the first two games join DOOM 3 on PS4, Xbox One, and Nintendo Switch. The arrival comes just months ahead of the planned November 22 release for DOOM Eternal.