Domino's GPS delivery tracker is expanding to stores across US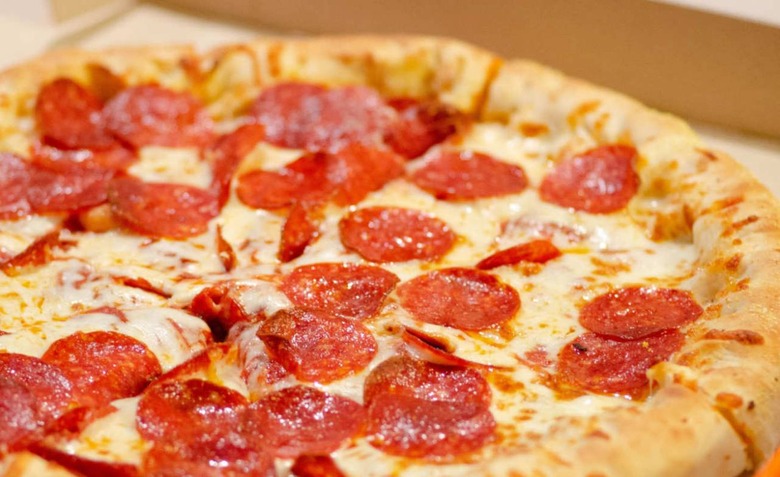 If you're lucky, your Amazon package's tracking information will include a map that shows the delivery vehicle's location in real-time. Pizza chain Domino's has been testing a similar technology with its own delivery drivers, enabling customers to track the location of their food while it's on the road. That capability is expanding across the US.
There's an obvious benefit to being able to see your pizza's location in real-time: if you need to jump in the shower quickly and you see that your pizza is currently located 20 minutes away, you know you're safe to do so. As well, you see what your driver is up to if the order is taking unusually long to arrive and you can meet them outside if you live in a gated community.
Real-time GPS tracking has become increasingly common in a variety of industries. One can, for example, see the location of their Uber ride from the moment the driver gets in their car and starts the trip. Amazon shows real-time package location for select deliveries, as well. Over past months, Domino's has tested its own GPS-based delivery feature.
In an update on its tests today, Domino's said that the technology has been well-received and that it is expanding it to around one-quarter of its stores in the United States throughout the rest of 2019. Looking forward, the company expects that the majority of its stores will feature GPS pizza tracking in 2020.
The delivery tracker will join Domino's existing pizza tracker, which is a web app that shows when the customer's order has been received, when the food is being prepared, when it has been put into the oven, when it has been removed from the oven, and, finally, when it has been handed over to the delivery driver.