Domino's Australia will soon have robots delivering pizzas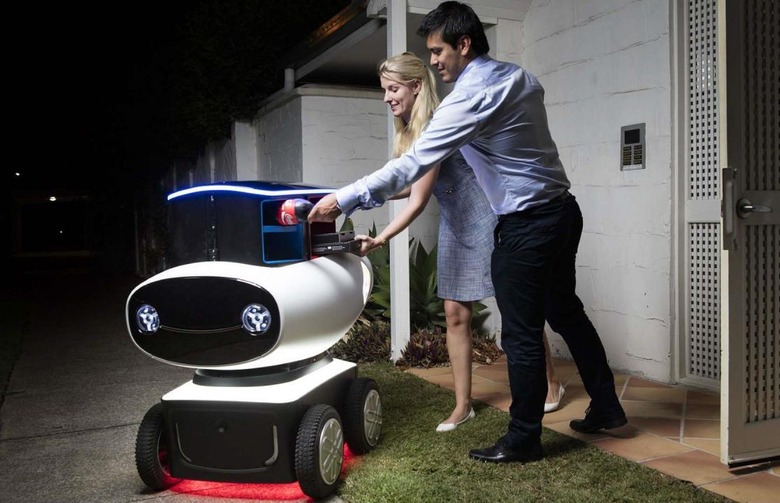 It is perhaps a science fiction dream come true. Or a pizza delivery boy's (or girl's) worst nightmare. Domino's Australian outfit has gotten the ball, or in this case robot, rolling on a delivery system that employs self-driving robots to get your meal to your doorstep in time, still warm, and with less costs. While governments around the world are still on the fence about self-driving cars, Brisbane's local authorities have already approved this meal-serving robot whose cuteness is sure to be a magnet for people of good and bad will.
Its name is "DRU", which stands for Domino's Robotic Unit. It already made its first delivery according to Domino's CEO Don Meij. It is also so far the only one in existence. At least for now. The robot is actually made of two parts. The robot itself, which occupies mostly the bottom half of the machine, was built together with Marathon Robotics from a military robot. It relies on Domino's GPS technology for tracking, lasers and sensors for navigating obstacles.
The fancier top part is actually simply a sophisticated pizza oven. Customers enter a PIN on their phone or some other identification to make DRU give up its precious cargo.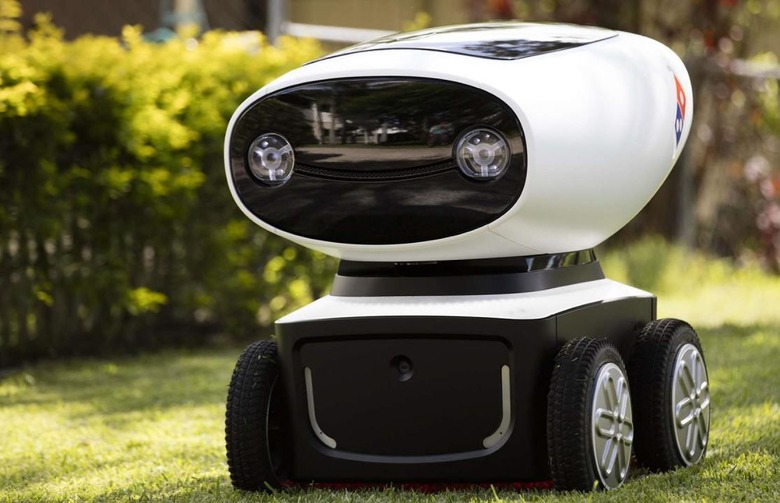 The robot is capable of traveling up to 20 km/h, which, amusingly, is noted to be faster than Domino's delivery crew, says its own CEO. It is, however, limited to where it can travel, mostly on foot and bike paths. How far Domino's is willing to take this idea of a robot delivery boy/thing remains to be seen but delivery crew need not be worried yet. Domino's has no plans of completely replacing its fleet with robots and it will take years 2 to 3 years of testing before they can be let free on the streets with confidence.
As for the robot's own safety, DRU weighs 180 kg and is equipped with security sensors so, as Meij says, good luck botnapping that. Hopefully DRU won't suffer the same sad fate that the unassuming Canadian hitchBOT when it ventured outside its home.
Domino's World First Autonomous Pizza Delivery Vehicle

Meet DRU – The newest team member to join the Domino's family! He's the world's first autonomous pizza delivery vehicle!DRU has a passion for delivering piping hot meals and a nice warm smile to customers. While he won't be taking to the streets tomorrow, he is enjoying his early progress as a prototype and giving customers a glimpse into the future of what is possible.We're excited to welcome DRU into the team and we're sure you'll love getting to know him and his cheeky personality!#DRU #DominosNZ #MoreThanJustPizza #TheFuture #GameChanger

Posted by Domino's New Zealand on Thursday, March 17, 2016
SOURCE: MSN