Dolby, Philips show off glasses-free 3D HD displays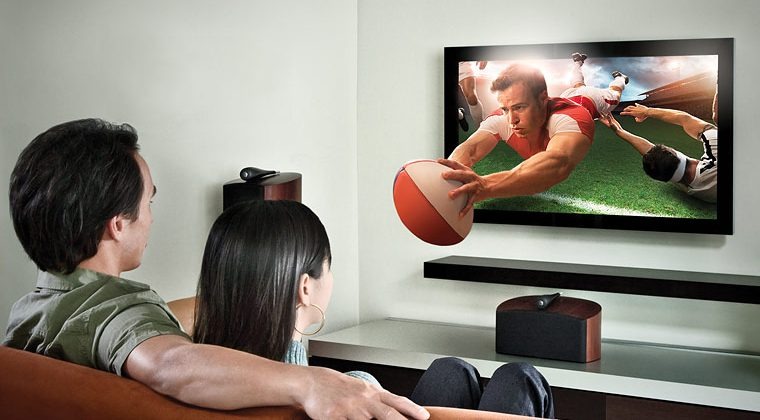 Dolby and Philips have partnered to create a new 3D HD format and suite of technologies called Dolby 3D, which they unveiled at the NAB 2012 show in Las Vegas this week. The Dolby 3D format enables glasses-free 3D HD viewing for displays of any size, which allows 3D HD content to be delivered to any device, from HDTVs to tablets and smartphones.
The Dolby and Philips display uses a sheet of undulated plastic to deflect pixels in various directions, altogether offering 26 different viewing angles. However, it requires a very high-resolution screen in order to maintain on the different viewing angles, which makes it more difficult to implement on smaller devices such as smartphones. The depth of the 3D effect can also be adjusted to suit your distance to the screen.
However, the prototypes shown at NAB are still far from being consumer ready it appears. Currently, the high prices of such high-resolution displays is an obstacle for adoption in consumer devices. The first TVs or other devices to use the Dolby 3D solution likely won't hit the market until 2013.
[via TheVerge]