Dolby bringing surround sound to tablets and smartphones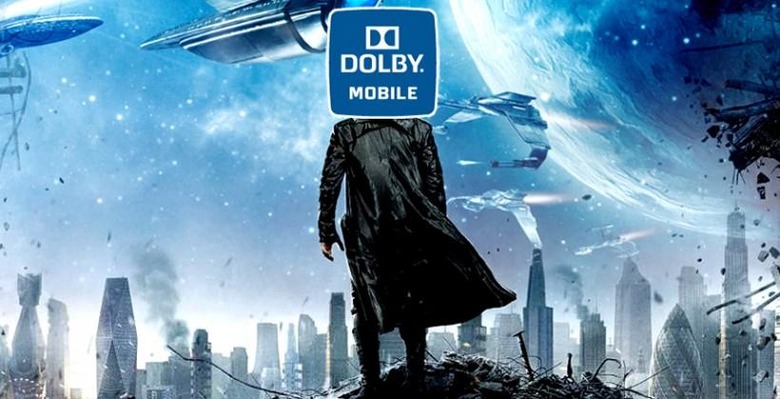 One of the reasons why we were so excited about the "Star Trek Into Darkness" movie was the fact that it was being made with the Dolby Atmos technology. Now imagine watching the movie on your tablet or smartphone with the same Dolby Atmos sound effect! Dolby has found a way to 'trick' your brains into thinking that surround sound is possible via headphones and tablets.
The reason why we enjoy movies more at a Dolby Atmos-equipped theater is because of the immersive sound experience. It's like you actually hear the bullet whizzing past your ear or the horses galloping from one end of the screen to the other. The Atmos technology gives the sound artiste the creative freedom to choose where they want to place the sound components. For example, they may choose to make the sound 'move' from the left of the screen to the ceiling of the theatre and then back to the right.
Replicating this sound effect for smartphones and tablets sounds a bit complicated, but apparently its not. Joel Susal, who is Dolby Laboratories Product Manager for Mobile, says that the same theatre experience can be replicated for the mobile devices thanks to the algorithms that Dolby has developed. The tech made its appearance at the Mobile World Congress and explained how a dedicated audio processor chip or an ARM processor core running the algorithms can replicate the Atmos effect.
Essentially, the brain is 'tricked' into thinking the sound is in 3 D, when in fact it isn't. Since the audio is naturally streaming in from the earphones, the listener feels like the sound is coming in from a specific direction in the third-dimension, due to the new mobile audio technology.
According to Dolby via CNET, This technology is compatible with most devices and requires an OS that is using the high-end Qualcomm Snapdragon 805 chip. Although the Dolby mobile partners for this tech are not yet clear, we are hopeful to see its first draft ready by this year end.