Dog & Bone's Bluetooth padlock makes keys and dials obsolete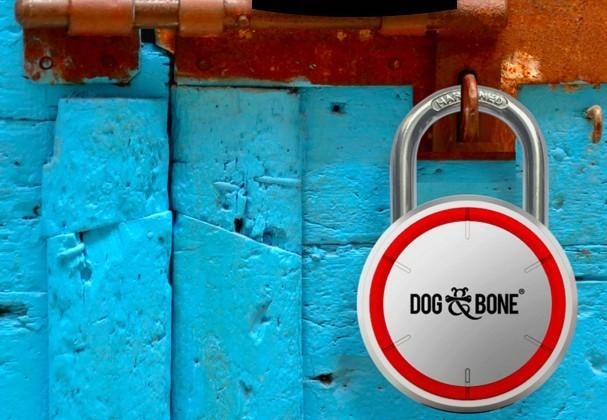 We've seen a few different Bluetooth locks, the kind you install in your front door and use to secure your home. Dog & Bone's new Bluetooth lock is a little different, though; it comes in the form of a padlock, making it suitable for securing your bicycle, garden shed, treasure chest, or similar items. The design is classic, but the functionality is modern, requiring only a smartphone and app for locking and unlocking.
Dog & Bone introduced its new padlock recently, and it's simply called LockSmart. This is hailed as the first ever (patented) Bluetooth padlock; it works in conjunction with an app available for Android and iOS. Given the odds that it'll be used outdoors, the padlock is waterproof and described as "tough."
As with similar Bluetooth locks, owners can share access with others, and there's a log in the app for viewing who has accessed it recently. The log keeps track of usernames and the date and times that the lock was accessed. As well, the lock's owner can also revokes someone's access at any time.
The lock's owner is given multiple access options, including using a passcode and Touch ID. The lock itself is designed to be difficult to cut, with the maker using die cast Zamak-3 zinc alloy and hardened steel. The unit is powered by a li-ion battery, which the maker says can run for 3000 unlock cycles and/or up to two years before it has to be recharged.