Does Halo 4 Make Bungie Irrelevant?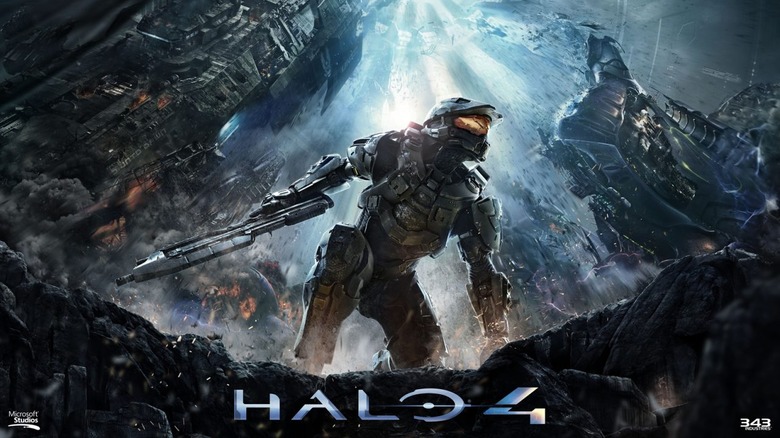 Halo 4 has gotten a lot of people talking.After Microsoft ousted Bungie to take over the Halo franchise, there was rampant speculation over what the future might look like for the world-renowned games. Would they deliver a new experience? Would they follow in Bungie's footsteps? Would they try to tread new ground?
With Halo 4, we have an answer. Microsoft's 343 Industries game studio has decided that it wants to take the Halo franchise to new heights with a trilogy that will follow the first one developed by Bungie. A lot was riding on 343 to deliver a worthwhile Halo experience. And so far, it appears the company delivered.
Don't believe me? According to Metacritic, a site that compiles all game reviews in one spot, Halo 4 has received a Metascore of 87 from critics. Gamers have nearly universally celebrated the game's graphics and fun. Sales are believed to be strong and could have won the month if not for Call of Duty: Black Ops II. By all measure, Halo 4 is a success.
That success requires us to give credit where it's due. Bungie should be credited with creating a franchise that so many people across the world enjoy. Microsoft should be credited with understanding how important it is to deliver a high-quality experience. 343 Industries should be credited with carrying the torch bravely and effectively.
[aquote]For a long time, fans believed only Bungie could deliver the Halo experience[/aquote]
But perhaps this saga goes beyond just one good game. The outpouring of love for Halo 4 can't help but make me think that Bungie is negatively affected here. For a long time, gaming fans believed only Bungie could deliver a gaming experience that players would want. Now, it's clear that's not the case. And since Microsoft owns the Halo franchise, with each new launch, Bungie's inspiration on the game will only be diminished.
Therefore, I have to pose a question I thought I never would: does Halo 4's success make Bungie irrelevant?
Bungie fans who are displeased with the way Microsoft has treated the company will of course say I'm losing it. But think about it. Gamers responded extremely favorably to the game, despite protests over Bungie's treatment. In fact, Halo 4 is one of the most popular games on store shelves right now.
So, maybe gamers really don't care about Bungie or fairness. Perhaps today's gamer cares most about entertainment value and they couldn't care less which company is behind a title.
A similar scenario played out with the Call of Duty franchise. After Infinity Ward was left in shambles with the ouster of Jason West and Vince Zampella, the studio's leaders, some believed that Call of Duty would die. Gamers, those folks said, would never buy a game from a company that, in their minds, treated the brains behind Call of Duty so poorly.
However, since Zampella and West have been gone, Call of Duty has hit new heights. It turns out that West and Zampella mattered little. And now, gamers who play Call of Duty each day rarely think about them.
For the sake of all gamers, I hope Bungie comes back with bigger and better things in the coming years. But for now, I can't help but wonder if Bungie has been relegated to an afterthought now that Microsoft has staked claim to Halo.