Doctor Who rumor mill: Clara leaving by Christmas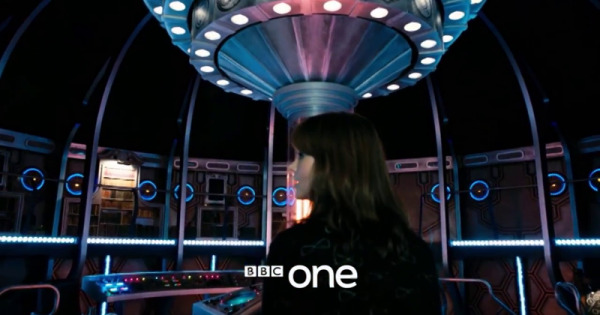 What else do you need for an action-packed, dark Doctor Who first episode trailer? Why London under siege, a T-Rex attack, and an ominous looking cyborg, of course! Season 8 of Doctor Who is ready to blast off this Saturday, with the first episode titled "Deep Breath", but there might be trouble brewing for the already deeply troubled Doctor.
The full length trailer for the latest season set the tone for this new take on the beloved sci-fi franchise. It is dark, really dark. Perhaps darker than fans are used to. Peter Capaldi is perhaps the perfect pick to play the part of the 12th Doctor, one who has started to doubt his past actions and is setting out on a quest to correct them. Unfortunately, things might start getting worse before they start getting better for the Doctor.
Now word is that the Doctor might find himself without his faithful companion really soon. Clara Oswald, played by Jenna Coleman, is now rumored to leave the show after Christmas, a veritable kick in ones extremities if there ever was one. And the reason might be a growing rift between the companion and the conflicted Doctor. The new Doctor is, well, new, and Clara is described to find herself unsettled by the more reclusive Time Lord. Change always brings out the best and the worst of us, and it remains to be seen which side of the equation their relationship would fall. Perhaps this is best described by Clara's own words when observing how the new Doctor redecorated TARDIS: "I don't like it".
Clara herself has her own issues to deal with, particularly the double life that she lives. Things might come to a head as the Companion finds herself falling deeper in love with the man of her dreams, a fellow teacher who knows nothing about her escapades. Of course, no one from the cast or crew is giving out any solid clues, other than the fact that Season 8's foreboding atmosphere will surely keep you on the edge of your seat, or your couch.
VIA: CNET