Doctor Who 50th Anniversary Trailer Debuts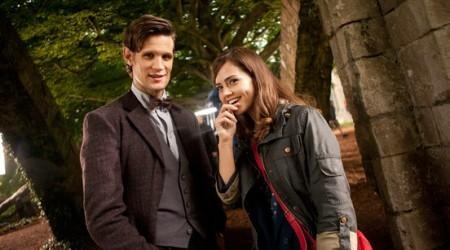 It's difficult for many TV shows make it through a few episodes these days. Television networks in the US are always keen on ensuring significant viewership or they'll axe a new show before it even has a chance to gain a following. It's rare for a show to make it 15 or 20 years. It's even rarer still for a television show to last 50 years.
That is exactly what happened with the BBC science-fiction program Doctor Who. The BBC is celebrating the 50th anniversary of the science-fiction series and has released a 60-second teaser trailer offering a look at all 11 Timelords that have played Doctor Who since the series began.
The trailer starts with Willian Hartnell and goes all the way up to the current Doctor, Matt Smith. The teaser trailer debuted on October 19 on BBC One. It's also worth noting that the original Doctor Who, William Hartnell is seen in high-resolution color for the first time in the trailer.
The trailer offered no footage from the 50th anniversary episode itself, which is set to air on November 23. The anniversary episode is titled The Day Of The Doctor and has a running time of 75 minutes. Former Timelords and their companions, including David Tennant and Billie piper, along with John Hurt, will reportedly join the current Doctor and his sidekick in the special episode. Several missing Doctor Who episodes are now available for fans to purchase via iTunes showing some very early episodes that were believed to have been lost to time.
SOURCE: NME