DJI Zenmuse X7 drone camera gets Apple ProRes RAW support in May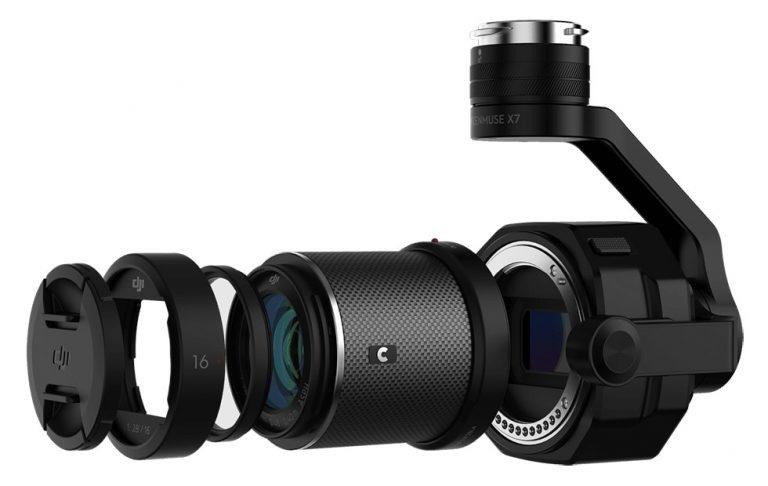 DJI is about to release a firmware update for the Zenmuse X7 drone camera that adds support for the Apple ProRes RAW standard. The move helps position the Zenmuse camera as a serious option for filmmakers and other creatives who need the camera for content creation rather than surveillance or surveying. According to DJI, its Zenmuse X7 is the first Super35 digital camera designed specifically for aerial photography.
The ProRes RAW support will arrive in one of two firmware updates DJI has planned for the Zenmuse X7 in coming weeks. With it, users get the performance of ProRes as well as the advantages that come with shooting raw footage. The company is also adding 14-bit CinemaDNG at 6K 23.976fps recording.
The advantage of 14-bit CinemaDNG is reduced noice alongside smoother tones and color transitions. The details are preserved in both highlights and shadows, and there's better bit depth recording per pixel. This results in footage that is overall higher quality, making the Zenmuse X7 a serious camera for projects and productions.
According to DJI, the first of the firmware updates will arrive later this month; the X7 will get 14-bit CinemaDNG recording with it. Then, in late May, the company will release another firmware update that brings the Apple ProRes RAW standard support, as well as the exFAT file system. Users can download the firmware using either the DJI Go 4 app or the DJI Assistant 2.
Note: Both Apple ProRes RAW and 14-bit CinemaDNG are only available to users who have CinemaDNG licenses.