DJI Smart Controller leaves your phone in your pocket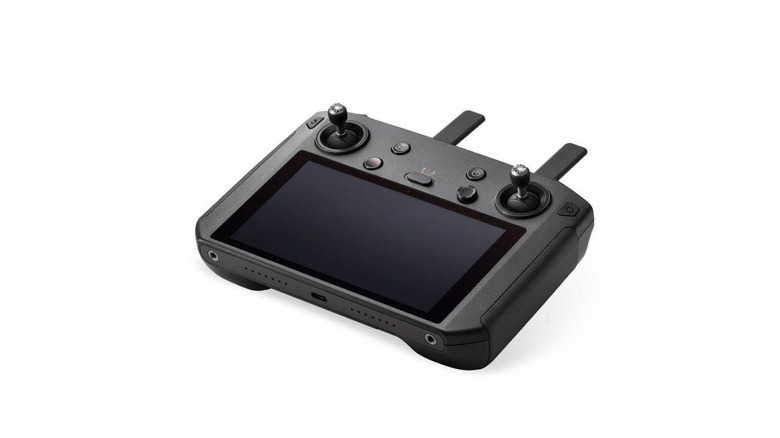 Instead of showing up to CES flanked by new drones, DJI instead arrived with a new accessory for its existing customers. Today the company introduced the DJI Smart Controller, which is compatible with some of the company's more recent drones like the Mavic 2 Zoom and the Mavic 2 Pro. Though it's a fairly pricey piece of kit, it offers some functionality that users might find handy.
Specifically, the Smart Controller has a built-in 5.5-inch display, which means that you no longer need to pair a smartphone or tablet to your drone in order to see what it sees. It also comes loaded with what DJI calls a "customizable Android dashboard," so you can run DJI's apps and some third-party apps right on the controller itself.
It sounds like the controller is well-suited for being used outside, as the display provides a maximum brightness of 1000 cd/m2, which DJI boasts is twice as bright as the standard smartphone display. What the standard smartphone is in this case is unknown, but regardless, DJI would like you to know that the display on the Smart Controller is plenty bright to use in sunny conditions.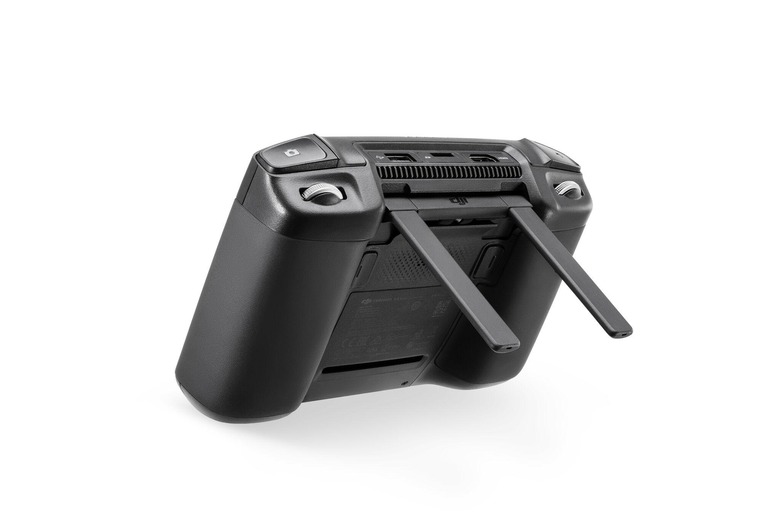 The Smart Controller can be used regardless of season as well, with DJI saying that it can operate in temperatures as low as -4-degrees Fahrenheit and as high as 104-degrees Fahrenheit. So, while the controller can't really handle some of the more extreme temperatures we can experience here on our lovely planet Earth, that operating range is still pretty respectable.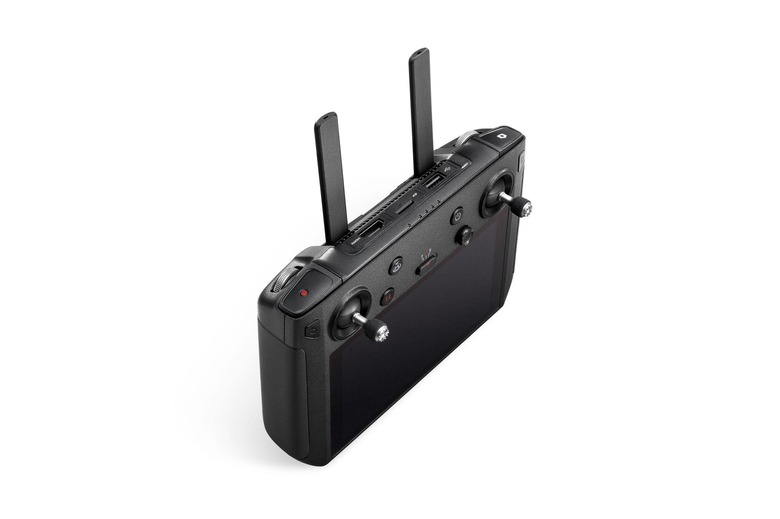 The Smart Controller's battery can last up to 2.5 hours on a single charge, and though that seems pretty low at first blush, it's longer than any of DJI's drones can stay in the air without swapping in a fresh battery. You can even use the controller to livestream a feed of your drone's camera to certain social media sites, assuming you use the DJI GO 4 app on the controller itself.
In the end, it sounds like the DJI Smart Controller would be a handy accessory to have, but there are a couple of things to consider before you buy one. The first is that it sounds like the controller isn't compatible with DJI's entire range of drones, only those that are running OcuSync 2.0. The other thing to consider is price – at $649, this certainly isn't cheap. If those two potential roadblocks don't concern you, you can pick up the Smart Controller today as a standalone product or in a bundle with either the Mavic 2 Pro or Mavic 2 Zoom from DJI's website.