DJI selling drones directly to cops under new Axon partnership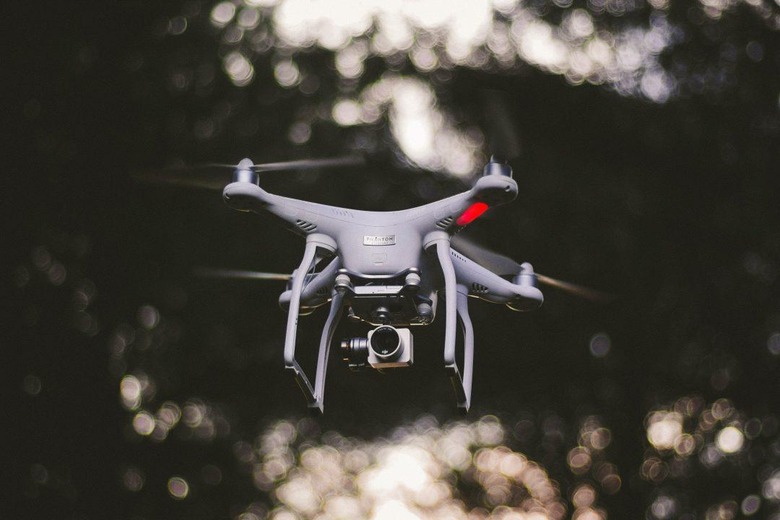 DJI has announced a new partnership with Axon, a connected law enforcement technologies company. Under the partnership, DJI drones will be sold directly to police departments and public safety agencies across the world. The sales will be performed under the new Axon air program through which agencies are provided with video-capable UAVs.
Law enforcement agencies have increasingly adopted drones as part of their toolkit, a move that isn't without its controversy. Video-capable drones can be used for both surveillance and search-and-rescue purposes, highlighting the need to maintain a balance when using them. According to DJI, more than 130 people globally have been rescued via the use of drones.
The company goes on to claim that in excess of 900 public safety agencies in the US use these aerial vehicles for a variety of reasons, including as safety tools during large public gatherings and as support during tactical missions. The EFF has previously raised concerns over the potential privacy and civil liberties violations drones present.
DJI is forging ahead with plans to directly sell its aerial vehicles to police departments and similar agencies, though, under the Axon Air program. Through it, law enforcement agencies can buy the Phantom 4 Pro and Matrice 210 drones. These are linked Axon's Evidence.com services and data network.
Talking about the partnership is DJI North America's Managing Director Michael Perry, who said:
DJI's partnership with Axon allows law enforcement agencies to add drone capabilities and data services through the same trusted provider they rely on for the tools, data and support they need to do their jobs safely and effectively. Law enforcement agencies are rapidly adopting drones for their work, and often need guidance on how to establish a drone program and integrate it into their departments. DJI's Axon Air partnership will strengthen and enhance law enforcement's ability to protect public safety, respond to emergencies and save lives.