DJI OSMO Action cam leaked specs and images build up the hype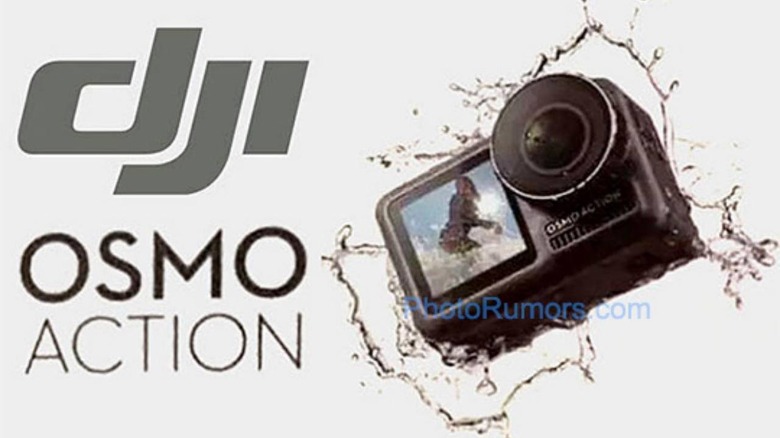 Once upon a time, GoPro was the household name in the young action camera market. While it's still the most well-known brand, a lot of upstarts have tried to claim their small piece of that pie, especially with the giant seemingly losing its footing. One of those new challengers is, strangely enough, drone king DJI. Its rumored DJI OSMO Action camera is expected to arrive in a few days and this info dump could set a favorable tone for its debut.
By now, action cameras are a dime a dozen. While some have extra gimmicks to sweeten the deal, most try to play the price game instead. We don't know yet how much this DJI OSMO Action will cost but, at least based on some features, some might consider any price worth it. Here's the
leaked by Photo Rumors:
• Image stabilization system
• Dual LCD display
• 1/2.3′′ 12MP CMOS Image Sensor – Sony IMX377
• Ambarella H2 image processor
• FOV: 145° f2.8
• Shutter: 1/8000-120s
• Video specifications: 4K60p with 8x slow motion, 1080p video 120k
• HDR and automatic time-lapse photography
• Shooting mode: single, AEB continuous shooting, countdown shooting, multiple continuous shooting, interval shooting

Of note is the Dual LCD display, making the DJI OSMO Action the first of its kind to have a screen on the front in addition to the back. While action cameras are hardly designed for selfies, they do serve vlogging and live streaming purposes, making that second screen a handy way to monitor the framing and view.
Other leaks also claim that the DJI OSMO Action will be waterproof without having to use a case. This is a quality that is ironically missing from action cameras, requiring users to put them inside such sealed housing and then take them out again just to replace an SD card.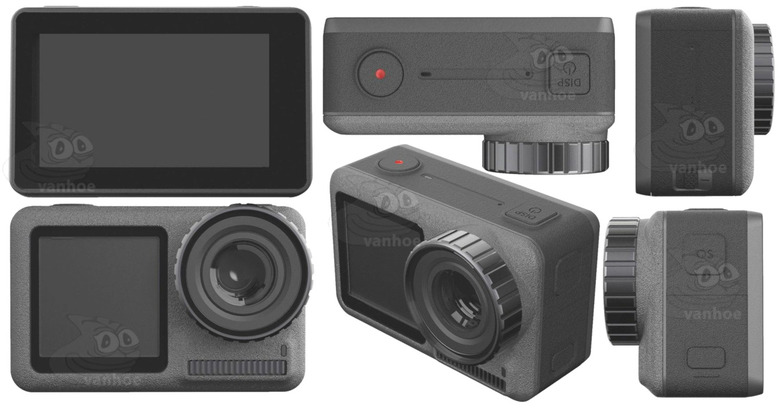 The debatable parts of this action camera might be the camera specs themselves, more equivalent to budget cameras. But if the ring around the lens means an adjustable manual focus or a place to attach filters, some might be willing to overlook those as well.