DJI introduces Zenmuse Z3 aerial zoom camera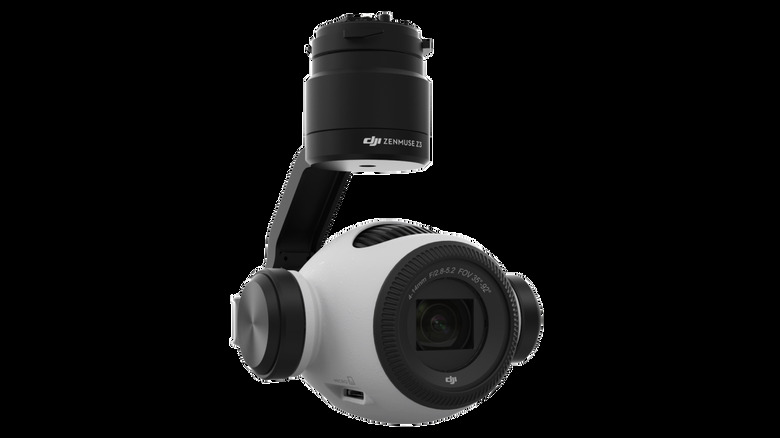 Drone maker DJI has been in the news quite a bit recently for its camera technology, announcing just a couple of days ago that it would be teaming up with Hasselblad to offer drone and camera bundles for aerial photography. Today the company is at it again, this time introducing us to its new Zenmuse Z3. DJI says this is its first integrated aerial zoom camera, offering operators up to a 7x zoom and compatibility with a few of DJI's more popular drones.
Specifically, the drones the Zenmuse Z3 are compatible with are the Inspire 1, Matrice 100 and Matrice 600, with video connections using DJI's Lightbridge and Lightbridge 2 platforms. Utilizing Lightbridge means that the Zenmuse Z3 will have an HD video transmission range of 3.1 miles, which will absolutely be a draw for the public and commercial markets DJI seems to be targeting with this camera.
Of course, the main feature of the camera – its 7x zoom – will likely be a major draw as well. In the announcement, DJI Senior Product Manager Paul Pan gives examples of search and rescue teams no longer needing to fly drones in closer to get a more detailed look at the environment they're scouring, or construction safety inspectors being able to zoom in on areas of interest when inspecting a building for possible safety risks or violations. The camera will come fully integrated with the DJI GO app, allowing operators to see a live feed from the camera itself, control the zoom levels, and take photos and video from within the app.
Its 3.5x optical zoom and a 2x digital zoom give the Zenmuse Z3 an effective zoom range of 22 to 77 millimeters with maximum apertures for those respective ranges coming in at F2.8 and F5.2. With its Sony 1/2.3-inch sensor, it can shoot 12-megapixel images and 4K video at up to 30 frames-per-second. Those interested in picking up a Zenmuse Z3 will have to shell out $899 for the camera itself, and at the moment, DJI it will be available to ship 15-20 days after payment is confirmed.