DJI at CES 2017: Osmo Mobile Silver, Zenmuse M1, Phantom 4 CNY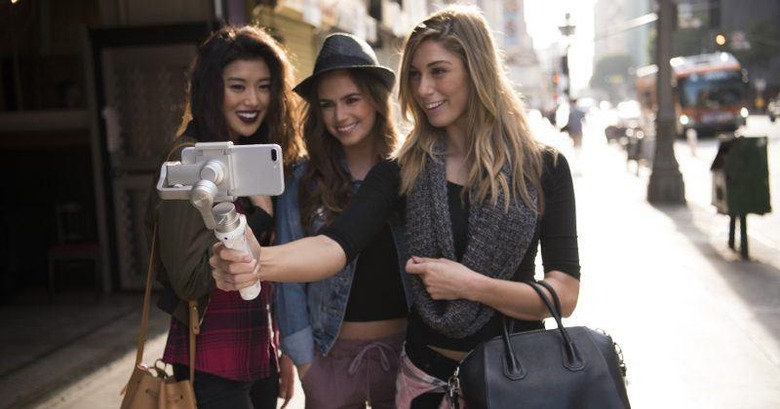 Some companies only have one or two products to show off at CES. Others, however, have a whole fleet. Drone experts DJI aren't holding back this year either. At CES 2017's Unveiled floor, it is showing off not one, not even two, but five distinct products, not all of them hardware and not all of them even available already. The latter, a prototype of its CrystalSky Monitor, will surely whet the appetites of more serious drone operators. But even if you're just more into selfies rather than drones, the new Osmo Mobile Silver might still be of interest.
As the name hints at, the Osmo Mobile is a more smartphone-oriented version of DJI's Osmo handheld camera and gimbal stick. Instead of using one of DJI's more expensive cameras, Osmo Mobile lets you use the one you already have in your pocket: your smartphone. The new Osmo Mobile Silver has more than just a different coat of paint. It features a new Beautify mode popular among smartphone camera apps for quickly touching up photos and videos. The Silver is also compatible with the somewhat more professional FiLMiC Pro filmmaking app.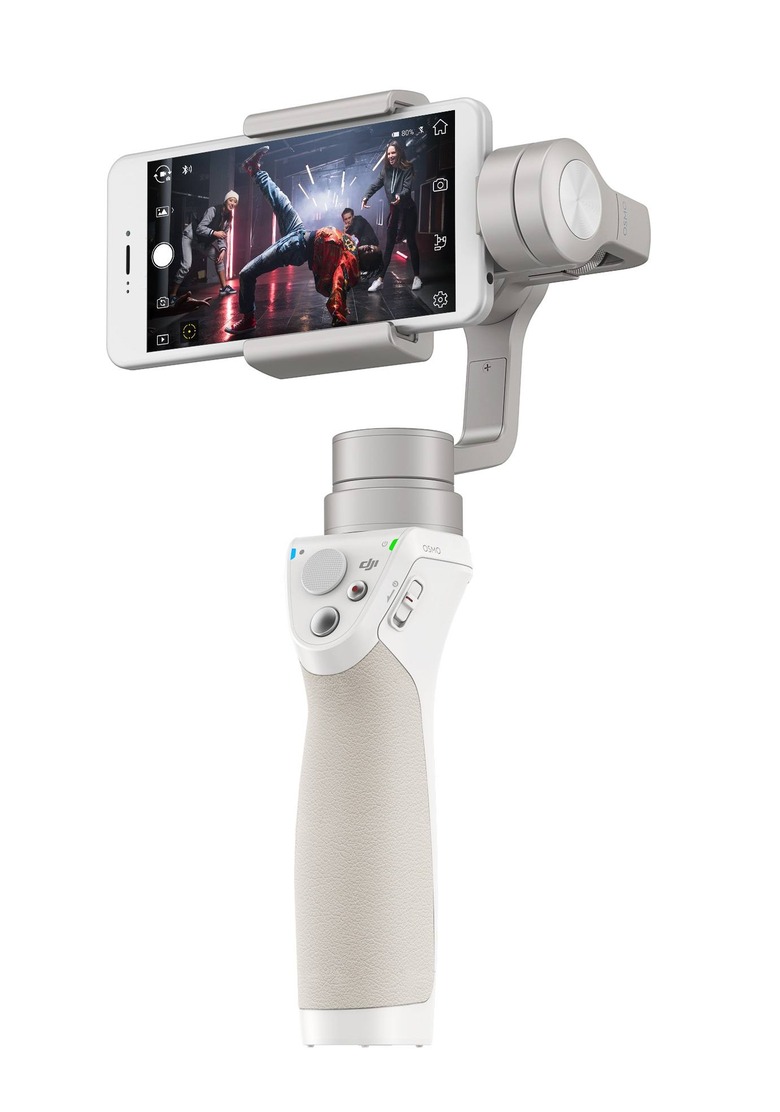 But what if you already own the original Osmo and, for one reason or another, want to use your smartphone instead? DJI has also thought of that and has finally released a solution. Like it's older Zenmuse siblings, the Zenmuse M1 gimbal combines the best of both worlds, allowing users to mount their smartphones on the non-smartphone Osmo handheld.
Of course, DJI is really about drones. Even the Osmo is just an offshoot of the digital photography aspect of its core product. But not everyone who pilots a drone might be comfortable with the gamepad-like controls of one. Want a larger screen and a more touch-friendly interface? The Ground Station Pro app for the iPad might be your thing. Its ease of use belies the power inside. You can set up to 99 waypoints in its Tap and Go Waypoint mode, with each waypoint accommodating up to 15 actions, like rotation, recording, and others.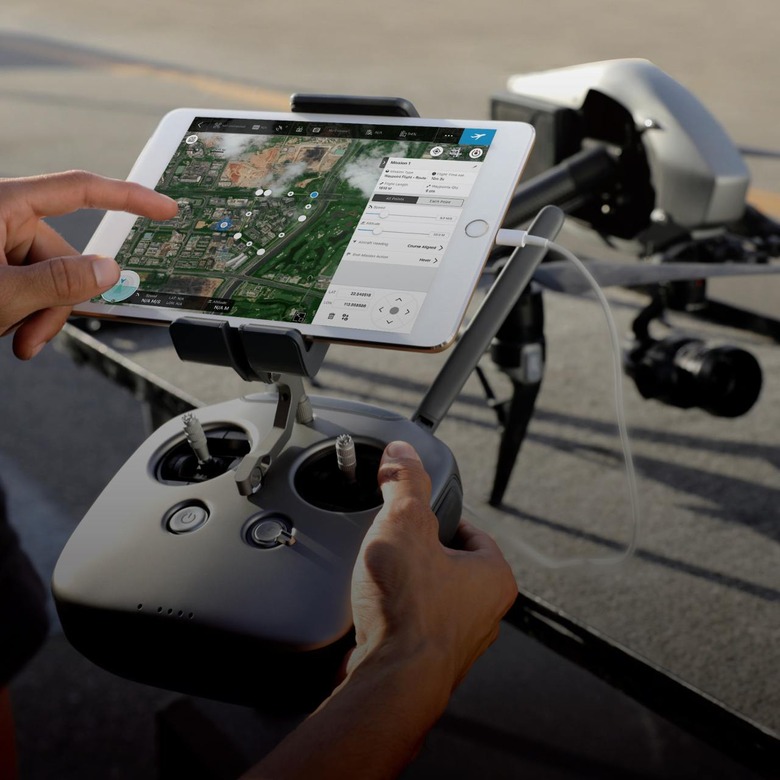 But an iPad, or even your smartphone might not be the best screen for outdoor use. Knowing that only too well, DJI is developing what it calls the CrystalSky Monitor, which is basically a 5.5 or 7.85 inch monitor with a very high 2000 nits of brightness. In addition to offering great outdoor visibility, the CrystalSky also promises smooth real-time video on the display itself, or even 4K output on an external screen.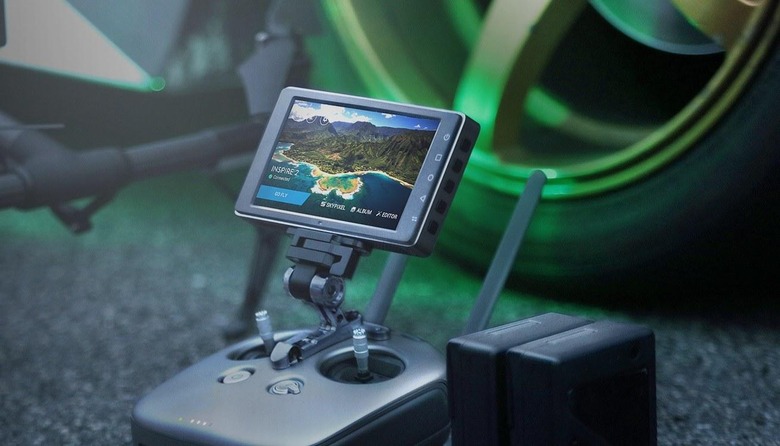 The CrystalSky Monitor is, however, still a prototype and its availability will be announced at a later date. The Ground Station Pro iPad app is now available for free on the iTunes App Store. Both the Osmo Mobile Silver and the Zenmuse M1 are still coming later this month with a price tag of $299 and $169, respectively. And to celebrate the upcoming Chinese New Year, DJI is putting out a special limited edition of the Phantom 4 with designs from renowned illustrator Martin Sati. This reddish Phantom 4 Chinese New Year edition has a phoenix at the very center of its body, symbolizing good fortune and happiness. The drone will sell for $1,199 and will exclusively be found at Apple Stores, DJI Flagship Stores (except Korea), DJI Online Store, and Tmall DJI Store.