DIY - Rumble Pak for your Nintendo DS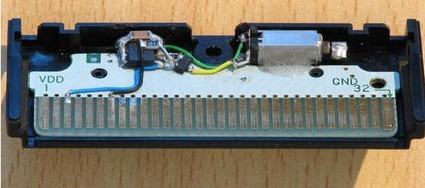 If you've longed for both a use for your old Pokemon Pinball cart and a rumble pak for your DS Lite, you're in luck. Someone has discovered a way to make a rumble pak out of that old cartridge.
I never actually bothered to play Pokemon Pinball, but the game actually had a rumble feature built into the cartridge. The rumble motor is far too large for this mod, so the motor out of an old Nokia phone was used.
This mod takes a bit of time and effort to accomplish, but in the end you get a pretty cool rumble pak. However, since you can but an official rumble pak from Nintendo for around $30, you might be better off just buying one.
DIY Nintendo DS Lite rumble pak [via joystiq]