DIY - Replace the touchscreen on your Nintendo DS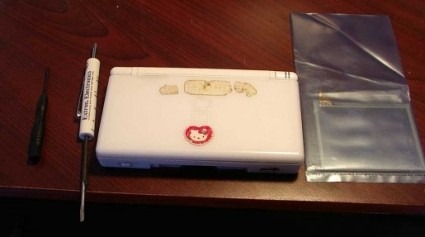 Anyone that knows me knows that I'm hard on my gadgets. It's not because I'm out in harsh conditions every day, but rather it has to do with the fact that I am rather clumsy at times. Luckily my DS lite, which I carry everywhere has yet to fail me. However, if your DS lite's screen isn't exactly performing as it used to, you can actually replace it yourself if you have the guts.
Someone has taken the time to detail the exact steps you will need to to take in order to replace the touch screen on your beloved portable. It isn't an easy process by any means, so you'll need to take much care when undertaking this task.
One thing to note is that if you get through this without destroying your system and you find that there is dust under the screen, that's ok. It is nearly impossible to prevent some dust from getting under there. Frankly, if that's the worst thing that happens while performing this repair, you've done quite well.
[via NintendoDS Fanboy]