DIY Backyard Office By Cedarshed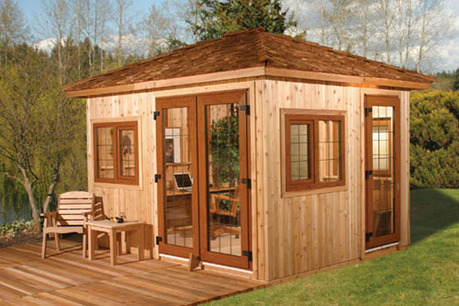 I'm one of many people that work from the comfort of my own home. Now, you can be more comfortable working from your own backyard, and no I'm not talking about pulling a pool chair with a laptop, but an office room on your backyard.
A company called Cedarshed who specializes in gazebos and spa enclosures is selling backyard DIY home office kit for those who are trying to avoid room addition inside their house but still need a home office.