Dissidia debuts at number one in Japan by selling 489,126 copies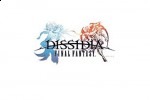 As to be expected Dssidia was number one on last week's Media Create Japanese sales charts by selling 489,126 copies. This however was not the best debut week ever for a Japanese PSP release title, that honor goes to Monster Hunter Portable 2nd G with the absurdly high number of 820,000 sold in the first week.
Dssidia also beat out one of the other Final Fantasy spinoffs, Crisis Core by about 3,000 units. PSP units also sold 145,957 units this week, which is not to bad at all. However we all know the DS came out on top by selling 204,144 units last week. See below for a list of the top 10 Japanese games of the week.
Hardware and software sales for the week of December 15th – December 21st:
1. Dissidia Final Fantasy (PSP) — 489,126
2. Dynasty Warriors: Gundam 2 (PS3) 176,448
3. Kirby Super Star (DS) — 149,643
4. Animal Crossing: City Folk (Wii) — 144,530
5. Tales of Hearts (DS) — 123,622
6. Wagamama Fashion Girls Mode (DS) — 99,887
7. Dynasty Warriors: Gundam 2 (PS2) — 99,696
8. Pokemon Platinum (DS) — 85,849
9. Fate/Unlimited Codes (PS2) — 82,873
10. Momotarou Dentetsu: 20-Shuunen (DS) — 79,717
* DSi — 204,144
* PSP — 145,957
* Wii — 131,054
* DS Lite — 50,308
* PS3 — 39,136
* Xbox 360 — 12,914
* PS2 — 8,662