Disney's VertiGo robot will drive you up a wall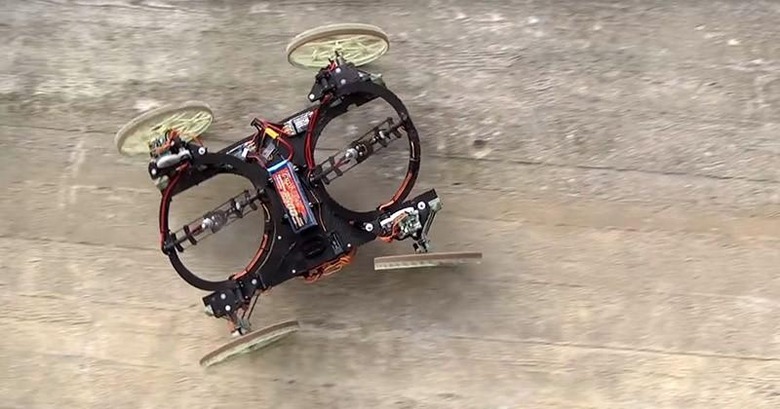 We've seen a lot of upgrades to remote-controlled flying machines over the last few years. So much so, that it seems like everyone has a drone or a quadcopter these days. However, the RC car seems to have been left in the dust. After all, who wants a toy that is limited to driving on the ground? Well, Disney is working on a new car that will take you to new heights.
The new VertiGo robot comes from a joint venture between Disney Research and ETH Zurich. Obviously, it's a prototype, so it doesn't have that polished look to it just yet. However, it can already do what few other remote-controlled cars can do. It can drive on your walls.
So how does it manage this gravity-defying feat? The same way your little quadcopter stays in the air, actually. But implementing a pair of tilting propellers, it can push air away from the car, keeping it glued to the wall. This allows it to drive around on a vertical surface, where other cars would simply fall to the ground.
Check out the video below to watch the VertiGo in action, as it literally drives up the wall. No word on when we might see this idea implemented in a consumer product, but I'm sure this won't be the last we see of it.
VIA: Engadget