Disney's Moana gets its first official trailer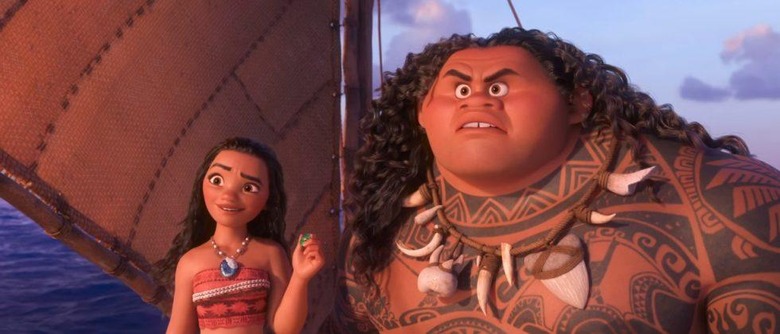 We're just a couple of months out from the release of Disney Animation Studios' next film, Moana, and today the company is giving us an early look at the movie with its first official trailer. So far we've just seen teasers and promo images, so those who are excited about this release will definitely want to check out the trailer, which features the longest look we've had at Moana yet.
For the uninitiated, the film has its roots in Maori mythology and follows a young girl – the titular Moana, voiced by Auli'i Cravalho – as she sets sail for a fabled island. Along the way, she enlists the help of the demi-god Maui, voiced by Dwayne "The Rock" Johnson, and as they trailer shows, they encounter plenty of peril along the way, with Maui at one point in the trailer going toe-to-toe with what appears to be Pele, the Maori Goddess of Fire and Volcanoes.
This trailer also hints that Moana has some mystical powers of he ownr, being able to interact with the ocean in ways that surprise Maui. When your abilities surprise a demi-god, it's most likely something to pay attention to. Perhaps Moana is a secret demi-god herself?
Moana looks to be shaping up into a pretty excellent movie – at least from an animation standpoint – and Disney Animation Studios is proving it can hold its own when it comes to computer animation. This latest flick from the studio is following in the footsteps of films like Frozen and Zootopia, and we'll find out Moana can match the popularity of those two when it releases in theaters across the US on November 23.