Disney Partners with Microsoft to bring Theme Park to Xbox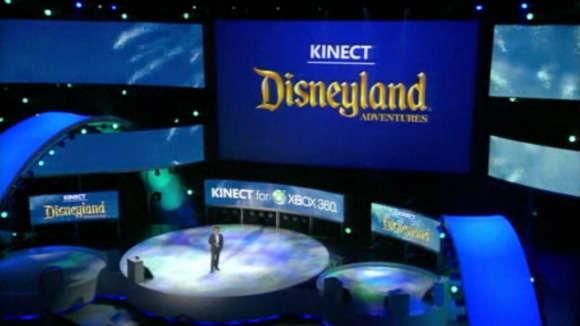 Now anyone in the world can visit the Walt Disney theme park, even if it is only in the virtual world. At E3 this morning, the new Disneyland Adventures release was confirmed for the Kinect. It is a children's themed title that appears to be a collection of mini-games based on the real world theme park. Even though it is cartoony and geared at younger audiences, it looks like anyone who enjoys the Disney theme for a casual gaming experience should like this game.
None of the games look like direct copies of the park rides, but some of them, like Peter Pan's Flight, seem to have similarities. Overall, it looks like most of the mini-games are completely new creations that just use the Disney themes for inspiration. One of the other mini-games revealed at E3 today was based on Alice in Wonderland which we believe will be titled Through the Looking Glass.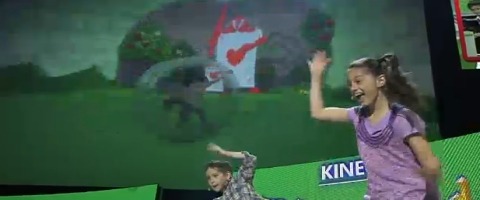 All of the mini-games appear to be very similar. Basically characters travel though a variety of different levels via rolling, running, flying, or jumping to collect coins. Like other Kinect titles, the players will use their body, or bodies in multiplayer, to maneuver through or around obstacles. Definitely a family/children's game, this is no doubt Microsoft's attempt at capturing more of that segment of the market share. With the Disney name attached, this title has a good chance to draw away some of the Wii audience.