Disney Channel content hits YouTube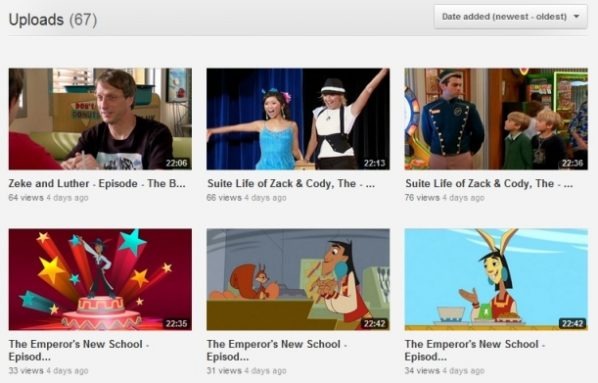 YouTube and Disney originally signed a deal back in November that would see the two working together, with Disney creating original short videos for the streaming website. That hasn't come to pass yet, but part of the agreement looks to have included Disney offering up some of its existing content to watch for free.
Over the past couple of days, Disney owned shows such as The Suite Life of Zack & Cody and Lizzie McGuire have started appearing on YouTube under the channel name Disney Shows. Currently there are 67 videos available to watch, with episodes from a variety of different shows. Neither company have made waves about the content being made available, and it's unclear at this point if more is to follow.
It's not the first time that free, full-length content has been available to view on YouTube, but typically the range of material was lacking. Although children's shows clearly won't appeal to everyone, it's an important move for Google to seize as much content as it can. The copyright dispute between YouTube and Viacom has led to a sour relationship, meaning YouTube is locked out of similar children's programming from Nickelodeon.
Disney are set to create a short web series of YouTube based on the popular mobile game Where's My Water?, reportedly spending between $10 and $15 million on that project among others. The series was originally due for February, although it has yet to come to fruition.
[via AllThingsD]