'Dishonored 2' arrives on PS4, Xbox One, PC on November 11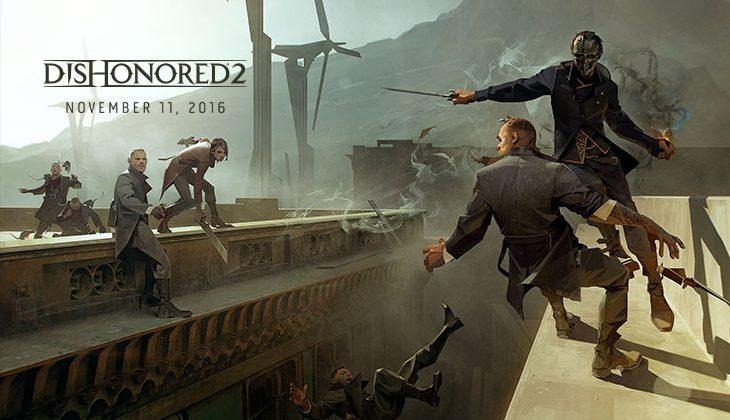 Dishonored 2 will be arriving on the PlayStation 4, PC, and Xbox One on November 11, Bethesda has announced. The game will launch worldwide on that day, but before then we'll get some additional looks at the game, as well as more information that'll be arriving starting May 7 with an exclusive story in 'Game Informer.' The game was first revealed at least year's E3 event.
Dishonored 2 was introduced last year during E3 — check out the trailer below if you haven't seen it already. The title is a sequel to Arkane Studios' original hit action game. In the upcoming second iteration, gamers will be able to choose between protagonists Emily Kaldwin and Corvo Attano; they'll be playing in the city of Karnaca as assassins who have "exciting new ways to eliminate targets," says Bethesda.
Bethesda will be showcasing the world premiere of Dishonored 2 gameplay footage at this year's upcoming E3 event on June 12. That premiere will be live streamed for everyone to enjoy via YouTube and Twitch starting at 7PM PST. Bethesda has already introduced the game in a few videos and writeup, though, including this one introducing gamers to Karnaca.
Bethesda has also introduced gamers to Emily Kaldwin, saying she has "grown up quite a bit" since the last game (released in late 2012). Check out the video below to learn more about the playable character, then hit up the timeline to see other recent news from Bethesda!
SOURCE: Bethesda