Dish Network debuts DVR scheduler optimized for iPad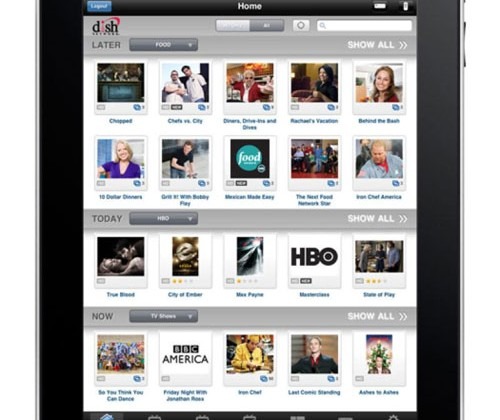 Being able to control your DVR at home from anywhere you might be is a big deal. Say you are out and are going to be home later than you expected and the big game is on. With remote scheduling apps for devices like the iPhone and iPad, you can just schedule the recordings without actually being home.
There have been apps for the iPhone and other smartphones for a while now with DirecTV and Dish Network for this sort of thing. Dish Network has announced that it has created the first DVR scheduler app that is optimized for the iPad specifically. The app is a full featured DVR scheduler that allows the user to control multiple receivers.
The app allows the user to schedule recordings, manage conflicts, delete programs, and shows up to nine days of programming at a time. The app is compatible with most of the Dish Network SD and HD DVRs. The app also turns the iPad into a remote for controlling the boxes. You can download the iPad app free on the App Store now.