DISH lights up iMessage support chat to save you from calling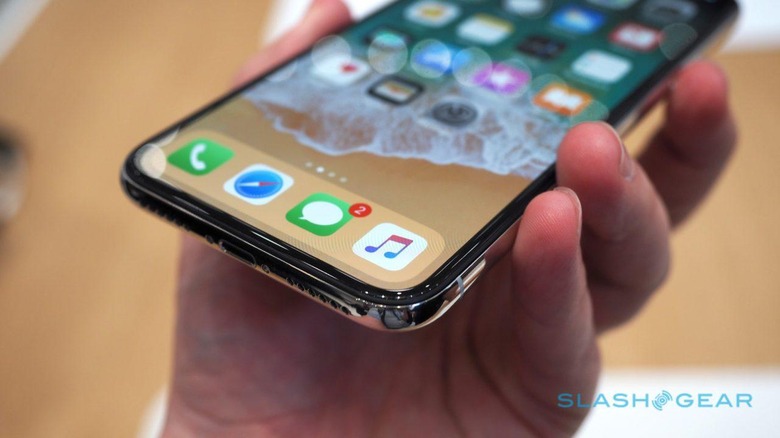 If you're a DISh customer who happens to own an iPhone, your days of calling into customer service might be over. Today, Apple and DISH announced that DISH customer service can be reached using Messages on iOS through Apple Business Chat. CISH is the first pay-TV company to join Apple Business Chat, so it's getting in on the action early.
When we say that this might put an end to calling into DISH customer service, we're not (entirely) kidding. To hear DISH describe this new functionality, it sounds like the representatives you'll contact via text message will able to do most – if not all – of the things a customer service agent at a call center can.
In addition to answering general questions you have, these customer service reps can help you schedule appointments or make changes to your account. You can even send them a text to order a pay-per-view movie or event using the credit card you have on file. Dish says that Apple Business Chat won't share any account details by default, which means that "customers are in complete control of whether they want to share any contact information."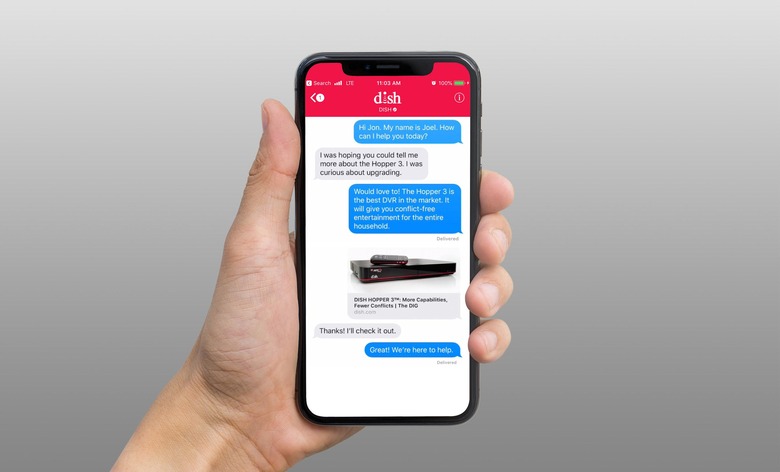 Perhaps most interesting about Business Chat support is that it doesn't require your constant attention. Conversations don't time out and only "end" when you delete the thread in the Messages app itself, meaning that you can continue a conversation with a customer support rep as you have time throughout the day. That's definitely a better deal than having to set aside a chunk of time to call into customer service.
Judging from the image DISH shared (which you can see above), it seems that representatives you interact with through Business Chat will be able to sell you products, or at least share links to product pages on DISH's website. Don't be surprised if you encounter a few sales pitches as you text back and forth, and if your conversation is anything like the one pictured above, you can rest assured that you'll get the same non-answers you're used to receiving over the phone.
In any case, to send a text message to DISH support, search for DISH on your iPhone or iPad and tap the Messages icon that appears in the results. Eventually, Business Chat support will be incorporated in the DISH app, but we don't have a timeline for that roll out yet. You'll need to ensure that your iOS device is running iOS 11.3 or later, but assuming you meet that requirement, you can start spamming DISH support right away.